Today is Tuesday, May 23, 2023.
New to this newsletter? Sign up here.
---
---
Zoom's Surging Revenue Channel

The reports of Zoom Video Communications (Nasdaq: ZM) dying are greatly exaggerated. The technology stock posted good earnings and shares ticked up 1.11% in after-hours trading on Monday.
Financials: Zoom reported earnings of $1.16 per share in the past quarter and revenue of  $1.11 billion; both were better than expected.
Enterprising: Revenue for the enterprise unit jumped 13% year-over-year. The number of customers contributing more than $100,000 in the last year increased by 23%.
Quote: "The solid start to the year has enabled us to raise our outlook for fiscal year 2024 while continuing to invest in innovations such as AI to help make interactions more meaningful and communications more effective." - Eric S. Yuan, Zoom Founder and CEO.
Outlook: Zoom expects total revenue for the fiscal year to be between $4.465 billion and $4.485 billion and earnings per share to be between $4.25 and $4.31.
But: There were still problems with Zoom. Online revenue dropped 8% year-over-year. Income from operations was just $9.7 million, down from $187.1 million in the same period last year.
Stock Price: Zoom's stock is up 7% this year after dropping by 63% in 2022.
Final Thoughts: There are still big questions about Zoom, including how it will use artificial intelligence, but these results are promising. Some investors left Zoom for dead after the pandemic ended, but the company is resilient.
---
Notables

Notable Earnings Today: Lowe's (NYSE: LOW), Palo Alto Networks (Nasdaq: PANW), Dick's Sporting Goods (NYSE: DKS), Intuit (Nasdaq: INTU), BJ's Wholesale (NYSE: BJ), V.F. Corp (NYSE: VFC), AutoZone (NYSE: AZO), Agilent (NYSE: A), Toll Brothers (NYSE: TOL), IHS Holding (NYSE: IHS), Urban Outfitters (Nasdaq: URBN), Williams-Sonoma (NYSE: WSM), New Relic (NYSE: NEWR), Endava (NYSE: DAVA), Nautilus (NYSE: NLS), Vipshop (NYSE: VIPS), Ooma (NYSE: OOMA), Affimed (Nasdaq: AFMD), LexinFintech Holdings (Nasdaq: LX).
Notable IPOs Today: Equity Bancshares, Inc. (NYSE: EQBK).
Notable Equity Crowdfunding Campaigns Ending Today: Ravel Health (Wefunder).
Notable Economic Events Today: Building Permits (8:00 a.m. ET), Services PMI (9:45 p.m. ET), Manufacturing PMI (9:45 a.m. ET), New Home Sales (10:00 a.m. ET), API Weekly Crude Oil Stock (4:30 p.m. ET).
---
Yelp Asked to Explore Potential Sale
Shares of Yelp (NYSE: YELP) jumped 13.78% in after-hours trading on Monday due to a report about a potential change of direction for the web company.
Details: Activist investor TCS Capital, which has a 4% stake in Yelp, asked the company to explore a sale, according to The Wall Street Journal. The proposal includes a potential sale to Angi (Nasdaq: ANGI), which also jumped 3.12% in after-hours trading.
Final Thoughts: Yelp, which did not respond to the report, is up 17% this year. A few weeks ago, the company posted good financial earnings results and is on the right track for 2023.
---
Avalanche Gets Bump Due to Bowling Partnership

The price of the cryptocurrency Avalanche ticked up over 3% on Monday due to a new partnership with the Professional Bowlers Association (PBA).
Final Thoughts: Avalanche is up about 25% in 2023, but it is still considered to be a risky investment.
---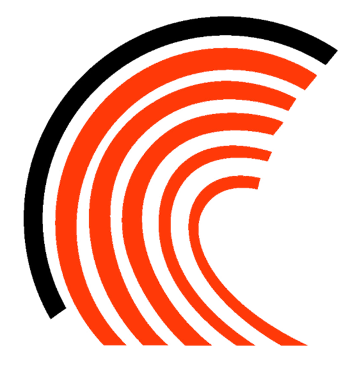 Outperform the crowd by following the pros 🤙 (Sponsored)
Want to find out what full-time investors are talking about? The Rollup highlights the week's best podcasts, investment ideas & finance articles from professional asset managers. Join thousands of other smart investors who get the Rollup every Sunday.
---
Trends to Watch

Alert: Janet Yellen warns if debt ceiling isn't raised in just over a week, U.S. could face default (CBS News)
Biggest Loser: Pfizer's diabetes drug results in similar weight loss levels as Novo's Ozempic (Reuters)
Over a Month: Bitcoin Spurs 5th Consecutive Week of Outflows at Crypto Investment Funds: CoinShares (CoinDesk)
Hold: Bitcoin volatility drops amid decline in liquidity, but a possible catalyst is approaching (Cointelegraph)
Another Concern: Jamie Dimon warns souring commercial real estate loans could threaten some banks (CNBC)
---
Thank you for reading!
Forward to a friend and tell them to sign up here.
Be social: Like our Facebook page and follow us on Twitter.
Want more investing tips? Listen to the podcast.
Show Your Support: Buy Me a Coffee.
Questions or comments? Hit reply to reach out.
Join the newsletter to receive the latest updates in your inbox.