Warren Buffett Buys Bank Stock
Plus, why is Bitcoin down again?
Today is Tuesday, May 16, 2023.
New to this newsletter? Sign up here.
---
Warren Buffett Buys Bank Stock

Warren Buffett's Berkshire Hathaway (NYSE: BRK.B) revealed new holdings in a regulatory filing late Monday afternoon.
Details: Among the new holdings for Berkshire Hathaway is a position in Capital One Financial (NYSE: COF). The filing said that Berkshire Hathaway bought 9.9 million shares in the financial company. Shares of Capital One jumped 5.53% in after-hours trading on Monday.
Also: In addition to buying shares in Capital One, Berkshire Hathway also revealed that it has reduced its shares in Bank of New York Mellon (NYSE: BK) and furniture chain RH (NYSE: RH).
Background: Capital One has been under pressure due in part to other banks collapsing in 2023. Last month, Capital One's financial earnings results disappointed investors. Last week, Capital One said that credit card delinquencies in April increased to 4.26%.
Stock Price: Shares of Capital One are down 4% this year, including an 8% drop in the last 30 days.
Final Thought: It's been a rough year for Capital One investors, but obviously Warren Buffett saw something special about Capital One, which is why he bought shares in the company.
---
Notables

Notable Earnings Today: Home Depot (NYSE: HD), Star Bulk Carriers (Nasdaq: SBLK), Sea Limited (NYSE: SE), Doximity (NYSE: DOCS), Baidu (Nasdaq: BIDU), Kyndryl (NYSE: KD), Keysight Technologies (NYSE: KEYS), Paysafe (NYSE: PSFE), Tencent Music (NYSE: TME), The Container Store Group (NYSE: TCS), MakeMyTrip (Nasdaq: MMYT), Agilysys (Nasdaq: AGYS), IQIYI (Nasdaq: IQ), Nextgen Healthcare (Nasdaq: NXGN), HUYA (NYSE: HUYA), Stratasys (Nasdaq: SSYS), Nyxoah (Nasdaq: NYXH).
Notable IPOs Today: Strong Global Entertainment, Inc. (NYSE American: SGE), CaliberCos Inc. (Nasdsaq: CWD).
Notable Equity Crowdfunding Campaigns Ending Today: N/A.
Notable Economic Events Today: Retail Sales / Core Retail Sales (8:30 a.m. ET), Industrial Production (9:15 a.m. ET), Business Inventories (10:00 a.m. ET), API Weekly Crude Oil Stock (4:30 p.m. ET).
---
Why Bitcoin is Stuck Again
After an underwhelming weekend, Bitcoin ended Monday on a disappointing note with a 1% decline.
Details: Bitcoin is down over 10% in the past month. As of late, it is struggling to get past the $28,000 level. There have been recent reports about some Bitcoin miners unloading Bitcoin holdings. To make matters worse, there have been more rumors about potential cryptocurrency regulations.
Also: It wasn't just Bitcoin that was down on Monday as most cryptocurrency prices tumbled.
Final Thoughts: Bitcoin is still considered a risky and volatile asset, and these past few days certainly make that clear.
---
Oil Stocks in Focus Amid 3 Million Barrel Buy

Details: The Department of Energy (DOE) announced Monday that it will buy up to 3 million barrels of oil for the Strategic Petroleum Reserve, which is the world's largest supply of emergency crude oil.
So What: Coupled with the current supply and demand dynamics, the DOE's decision to buy more oil could be good for oil stocks, which have not performed well this year.
Final Thoughts: The United States Oil ETF (NYSEARCA: USO) surged by nearly 29% in 2022. This year, the ETF is down 6.8% and lagging behind the market.
---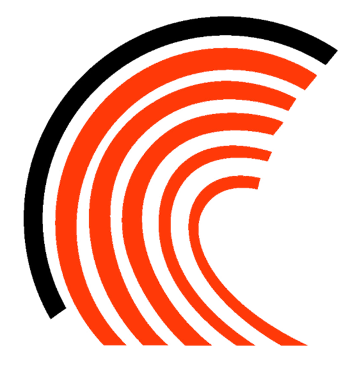 Outperform the crowd by following the pros 🤙 (Sponsored)
Want to find out what full-time investors are talking about? The Rollup highlights the week's best podcasts, investment ideas & finance articles from professional asset managers. Join thousands of other smart investors who get the Rollup every Sunday.
---
Trends to Watch

Micromanager: Tesla CEO Elon Musk says he must approve all new hires in internal email (CNBC)
Rumbled: Rumble stock slides after bigger-than-expected loss, says David Sacks will join board of directors (MarketWatch)
Overcoming Bearish Trends: Ethereum Staking Tokens Lido, Rocket Pool Soar Double Digits on the Week (Decrypt)
Micro Win: Microsoft wins EU antitrust approval for Activision deal vetoed by UK (Reuters)
Indebted: Americans' debt surpasses $17 trillion for the first time (CNN)
---
Thank you for reading!
Forward to a friend and tell them to sign up here.
Be social: Like our Facebook page and follow us on Twitter.
Want more investing tips? Listen to the podcast.
Show Your Support: Buy Me a Coffee.
Questions or comments? Hit reply to reach out.
Join the newsletter to receive the latest updates in your inbox.