Today is Monday, May 8, 2023.
New to this newsletter? Sign up here.
---
Travel Tech Stock Investing

Orestes Fintiklis, the vice chairman of the board for Mondee (Nasdaq: MOND), discusses travel technology stocks in a new episode of the Early Bird podcast.
Background: The online travel industry is about to face new disruption in the form of innovative technology and the growing customer base of millennials, who are more driven by social media than traditional travel platforms when it comes to booking trips, according to Fintiklis.
Outlook: While there is a lot of saturation in the domestic travel market, Fintiklis says that 2023 will see more growth in international travel as the world comes back from the pandemic.
Also: Fintiklis says that generative artificial intelligence's impact on travel tech will be transformational.
Final Thoughts: Why is Fintiklis bullish on Mondee's stock in 2023, especially against larger incumbent travel tech stocks? Find out by listening to a new episode of the Early Bird podcast.
---
Notables

Notable Earnings Today: PayPal Holdings (Nasdaq: PYPL), Tyson Foods (NYSE: TSN), BioNTech (Nasdaq: BNTX), Palantir Technologies (NYSE: PLTR), Viatris (Nasdaq: VTRS), Devon Energy (NYSE: DVN), Six Flags (NYSE: SIX), Lucid Group (Nasdaq: LCID), DISH Network (Nasdaq: DISH), Skyworks Solutions (Nasdaq: SWKS), Freshpet (Nasdaq: FRPT), McKesson (NYSE: MCK), Energizer (NYSE: ENR), Suncor Energy (NYSE: SU), Axsome Therapeutics (Nasdaq: AXSM), Hims & Hers Health (NYSE: HIMS), KKR (NYSE: KKR), Western Digital (Nasdaq: WDC), Shockwave Medical (Nasdaq: SWAV), 3D Systems (NYSE: DDD), ADTRAN (Nasdaq: ADTN), Brighthouse Financial (Nasdaq: BHF), Cabot (NYSE: CBT), DaVita (NYSE: DVA), Fabrinet (NYSE: FN), Hudson Pacific Properties (NYSE: HPP), Innovative Industrial Properties (NYSE: IIPR), International Flavors & Fragrances (NYSE: IFF), LL Flooring Holdings (NYSE: LL), Progyny (Nasdaq: PGNY), Rover Group (Nasdaq: ROVR), Veeco Instruments (Nasdaq: VECO).
Notable IPOs Today: N/A.
Notable Equity Crowdfunding Campaigns Ending Today: Rockfish Oyster Bar (Honeycomb), Momma Mondragon's Macarons (Honeycomb), Young Kobras (SMBX).
Notable Economic Events Today: N/A.
---
Estee Lauder's Potential Activist Investor
Amid a bad year for Estee Lauder (NYSE: EL), it appears that an activist investor might be eyeing the cosmetics company.
Details: According to a report on Sunday from The New York Post, billionaire Nelson Peltz is targeting Estee Lauder and wants to shake up the company in a way that may include the ouster of CEO  Fabrizio Freda. Peltz and Estee Lauder have not commented on the report, which wasn't even clear if Peltz had already acquired shares or not.
Background: Shares of Estee Lauder are down nearly 20% in 2023. The company reported weak earnings and guidance last week that left investors disappointed.
Final Thoughts: While Peltz has a history of being an effective activist investor who can influence positive change at big companies, it isn't clear if he could turn around Estee Lauder. The good news is that some experts consider cosmetics to be recession-proof.
---
Bitcoin Drops After Binance Temporarily Halts Withdrawals

The price of Bitcoin declined by about 2% on Sunday morning after the cryptocurrency exchange Binance temporarily halted withdrawals of the digital asset.
Details: Binance attributed the stoppage to a congestion issue on the token's network. By Sunday afternoon, Bitcoin withdrawals on Binance resumed.
Final Thoughts: Bitcoin's price is about even so far in May.
---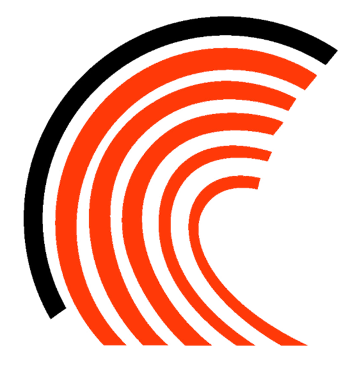 Outperform the crowd by following the pros 🤙 (Sponsored)
Want to find out what full-time investors are talking about? The Rollup highlights the week's best podcasts, investment ideas & finance articles from professional asset managers. Join thousands of other smart investors who get the Rollup every Sunday.
---
Trends to Watch

Without Us: U.S. Sanctions Drive Chinese Firms to Advance AI Without Latest Chips (The Wall Street Journal)
Pharming for a Deal: Warburg and Advent in the lead to acquire Baxter's biopharma unit (Reuters)
Bullish: 5 cryptocurrencies with the best upside potential in the week ahead (Cointelegraph)
Hard Landing: U.S. markets fear recession and see interest rate cuts ahead as Fed loan survey looms (MarketWatch)
Volatile to Say the Least: Oil Steadies as Traders Grapple With Demand Outlook After Slump (Bloomberg)
---
Thank you for reading!
Forward to a friend and tell them to sign up here.
Be social: Like our Facebook page and follow us on Twitter.
Want more investing tips? Listen to the podcast.
Show Your Support: Buy Me a Coffee.
Questions or comments? Hit reply to reach out.
Join the newsletter to receive the latest updates in your inbox.