Take-Two's Grand Theft Auto
And, Cisco faces concerns about demand.
Today is Thursday, May 18, 2023.
New to this newsletter? Sign up here.
---
Take-Two's Grand Theft Auto

Video game company Take-Two Interactive Software (Nasdaq: TTWO) jumped 9.49% in after-hours trading on Wednesday after posting better-than-expected financial results.
Financials: Take-Two reported a loss of $3.62 per share in the past quarter and revenue of $1.45 billion; both were better than expected.
Details: Revenue increased 56% in the quarter. Net bookings grew 65%, including a 115% increase among recurring customers. Grand Theft Auto Online was among the big sellers for Take-Two in the quarter.
Outlook: The problem with Take-Two was its guidance for the current year. Take-Two's forecast "reflects the challenging consumer backdrop, as well as an extension of the development timelines for several high-profile, long-awaited titles."
Stock Price: Take-Two's stock is up 21% this year, but is about even in the last 30 days.
Final Thoughts: Take-Two is currently among the top video game stocks for investors, but a potential recession could impact consumer demand in the video game industry.
---
Notables

Notable Earnings Today: Walmart (NYSE: WMT), Alibaba Group Holding (NYSE: BABA), Applied Materials (Nasdaq: AMAT), Farfetch (NYSE: FTCH), Canadian Solar (Nasdaq: CSIQ), Ross Stores (Nasdaq: ROST), Lightspeed Commerce (NYSE: LSPD), Globant (NYSE: GLOB), Grab Holdings (Nasdaq: GRAB), Clearsign Technologies (Nasdaq: CLIR), Canada Goose (NYSE: GOOS), DXC Technology (NYSE: DXC), Bath & Body Works (NYSE: BBWI), Qifu Technology (Nasdaq: QFIN), Gambling.com Group (Nasdaq: GAMB), Flowers Foods (FLO), Evogene (Nasdaq: EVGN), Cavco Industries (Nasdaq: CVCO), Eagle Materials (NYSE: EXP), Brady (NYSE: BRC), Dole (NYSE: DOLE).
Notable IPOs Today: Monogram Orthopaedics Inc. Common Stock (Nasdaq: MGRM), Azitra Inc (NYSE American: AZTR), Putnam ETF Trust (NYSE ARCA: PEMX), Tidal Trust II (NYSE ARCA: CHAT), EA Series Trust (NYSE ARCA: ECML).
Notable Equity Crowdfunding Campaigns Ending Today: Alpha Motor Corporation (StartEngine).
Notable Economic Events Today: Jobless Claims (8:30 a.m. ET), Philadelphia Fed Manufacturing Index (8:30 a.m. ET), Existing Home Sales (10:00 a.m. ET), Fed's Balance Sheet (4:30 p.m. ET).
---
Cisco Faces Concerns About Demand
Despite posting better-than-expected financial results, Cisco Systems (Nasdaq: CSCO) dropped by 3.91% in after-hours trading on Wednesday.
Financials: Cisco reported earnings of $1 per share in the past quarter and revenue of $14.6 billion; both were better than expected.
But: Although Cisco lifted its future guidance, there were concerns about demand. Orders are dropping and service revenue only went up by 3%, which suggests that demand might be down.
Stock Price: Shares of Cisco are about even in 2023, but are down 5% in the last 30 days.
Final Thoughts: The questions about demand are troubling for Cisco and other providers in the information technology space.
---
Snowflake Eyeing AI Startup

Snowflake (NYSE: SNOW) ticked up 2.85% in after-hours trading on Wednesday after a report from The Information said that the software company has been in advanced talks to acquire artificial intelligence startup Neeva.
Final Thoughts: Snowflake did not comment on the report. The company will report earnings on May 24.
---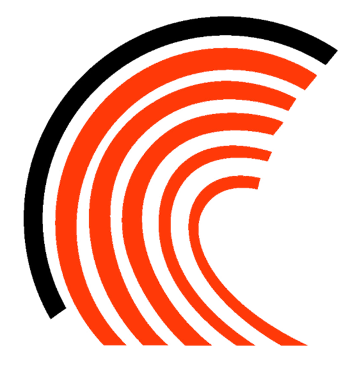 Outperform the crowd by following the pros 🤙 (Sponsored)
Want to find out what full-time investors are talking about? The Rollup highlights the week's best podcasts, investment ideas & finance articles from professional asset managers. Join thousands of other smart investors who get the Rollup every Sunday.
---
Trends to Watch

Rejected: Filecoin Price Drops After SEC Asks Grayscale to Withdraw FIL Trust Application (CoinDesk)
Robotic Salad Maker: Sweetgreen Tests Robots to Make Faster, More Efficient Sad Desk Salads (Bloomberg)
Off Target: Target wrestles with pullback in spending and theft that may cost retailer more than $1B this year (NBC News)
iChallenge: An Apple Headset Is Coming. Can It Be More Than a Nerd Helmet? (The Wall Street Journal)
Get Ready: How to protect your investments in the debt ceiling standoff (CNN)
---
Thank you for reading!
Forward to a friend and tell them to sign up here.
Be social: Like our Facebook page and follow us on Twitter.
Want more investing tips? Listen to the podcast.
Show Your Support: Buy Me a Coffee.
Questions or comments? Hit reply to reach out.
Join the newsletter to receive the latest updates in your inbox.