Today is Monday, January 30, 2023.
New to this newsletter? Sign up here.
---
Hey, want to get Early Bird's FREE investing guide with 12 of the best stock picks right now in the first quarter of 2023?
Here's how: Share Early Bird's link on any social media platform. Then take a screenshot of the post, send it to Early Bird by replying to this email or emailing info@earlybird.email, and we'll email you a copy of the guide.
It's that simple.
---
Stock Math

Quantitative investing, also known as quantitative asset management, is a strategy that involves using math to pick the best stocks. Stuart Kruse, the founder and president of Kruse Asset Management, explains this strategy in a new episode of the Early Bird podcast.
Pros: Kruse says that retail investors tend to underperform due to confirmation bias. Quantitative investing can help overcome that bias.
Cons: But if the market is in a period of abnormality and irrationality, Kruse says that quantitative investing may not be the best strategy.
Mistakes: Average investors can be myopic, biased, and get too emotional when making stock picks without quantitative investing, according to Kruse.
Final Thoughts: When will the stock market bottom out in 2023 and when will it potentially rise this year? Kruse explains his predictions in a new episode of the Early Bird podcast.  
---
Notables

Notable Earnings Today: SoFi Technologies (Nasdaq: SOFI), AGNC Investment (Nasdaq: AGNC), Philips (NYSE: PHG), NXP Semiconductors (Nasdaq: NXPI), Alliance Resource Partners (Nasdaq: ARLP), Whirlpool (NYSE: WHR), Li-Cycle Holdings (NYSE: LICY), Franklin Resources (NYSE: BEN), Confluent (Nasdaq: CFLT), Dynex Capital (NYSE: DX), High Tide (Nasdaq: HITI), Sterling Bancorp (Nasdaq: SBT), Capital Southwest (Nasdaq: CSWC), Ryanair Holdings (Nasdaq: RYAAY), Sanmina (Nasdaq: SANM), Canon (NYSE: CAJ), J&J Snack Foods (Nasdaq: JJSF), Alexandria Real Estate Equities (NYSE: ARE), Cadence Bank (NYSE: CADE), GE HealthCare (Nasdaq: GEHC), Graco (NYSE: GGG), PotlatchDeltic (Nasdaq: PCH).
Notable IPOs Today: Freightos Limited Warrants (Nasdaq: CRGOW), Horizon Kinetics Medical ETF (Nasdaq: MEDX), Horizon Kinetics SPAC Active ETF (Nasdaq: SPAQ).
Notable Equity Crowdfunding Campaigns Ending Today: Mayes NYC (Honeycomb), New 3D Technologies (Netcapital).
Notable Economic Events Today: N/A
---
Baidu's Reported ChatGPT Dream
It seems that the Chinese technology giant Baidu (Nasdaq: BIDU) is the next player to reportedly jump on the ChatGPT bandwagon.
Details: As reported by Bloomberg on Sunday, Baidu wants to roll out an artificial intelligence chatbot service similar to ChatGPT and embed it into its main search platform to give users conversation-style search results. The report said that the application will debut in March. Baidu has not commented on the report.
Background: ChatGPT is an AI chatbot launched by OpenAI in November. It is a generative AI tool that can generate text out of data. As a result of its recent popularity, a lot of technology companies are trying to roll out similar products.
Stock Price: Baidu is down 12% in the last 12 months but is up 21% in the last 30 days.
Final Thoughts: This isn't the only innovative project that Baidu is toying with. The company is also testing autonomous vehicles.
---
Solana Surges on Sunday

The price of the cryptocurrency Solana ended its strong January on a good note by increasing over 5% on Sunday, more than most other cryptos that day.
Details: Solana has benefited from the launch of several projects in the past week and from better economic conditions in the crypto markets.
Numbers: The value of Solana has more than doubled in the past month.
Final Thoughts: It looks like a strong comeback for cryptos, but the asset is still viewed as too volatile.
---
IncFile (Sponsored)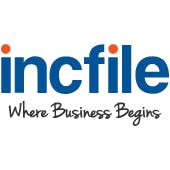 The Easiest Way to Set Up and Manage Your Business
We make incorporating a company as easy as possible, so you can focus on the important things. Beyond free LLC filing, we have a full suite of startup services (like banking and bookkeeping), which means Incfile not only helps you get started, but supports you in your continued success as your one-stop shop.
---
Trends to Watch

Big FAANG Week: Amazon, Apple, Alphabet Headline Another Busy Earnings Week (The Wall Street Journal)
Nothing in the Store: Bed Bath & Beyond Customers Confront Empty Shelves Ahead of Looming Bankruptcy (Bloomberg)
Pretty Fly: Boeing's 747, the original jumbo jet, prepares for final send-off (Reuters)
Nothing to Fear: Bitcoin stays out of fear for 11 straight days as price tips near 24K (Cointelegraph)
Golden: Gold prices muted as Fed week kicks off (Investing.com)
---
Thank you for reading!
Forward to a friend and tell them to sign up here.
Be social: Like our Facebook page and follow us on Twitter.
Want more investing tips? Listen to the podcast.
Show Your Support: Buy Me a Coffee.
Questions or comments? Hit reply to reach out.
Join the newsletter to receive the latest updates in your inbox.