Today is Wednesday, January 4, 2023.
New to this newsletter? Sign up here.
---
Early Bird Referral Program

1 Referral





Investing Guide With 12 Stock Picks

3 Referrals





Exclusive Community

7 Referrals





Pick a Stock Topic for a Newsletter

12 Referrals





Coffee Mug

20 Referrals





T-Shirt

40 Referrals





$100 Amazon Gift Card

Share your unique link, earn rewards

Powered by Viral Loops
---
Solana's 20% Meme Coin Surge

The cryptocurrency Solana continued its early January surge with the price of the digital coin jumping 20% on Tuesday.
Details: The increase was likely tied to Bonk, a new meme coin in the vein of Shiba Inu, which airdropped 50% of its token supply this week, including about 20% that went to Solana NFT (non-fungible token) collections.
Definition: In crypto, airdrop refers to the promotion of a new coin, typically through a distribution that is free or low cost.
Background: Bonk, the new meme coin, launched just last week. On Tuesday, the price of Bonk shot up about 24%.
Big Picture: It's been a horrible few months for Solana, mainly due to the fallout from the FTX scandal. Although Solana's price is up this week, it's still down for the month. In the past year, Solana's price has declined by around 90%.
Final Thoughts: We don't know whether Solana has reached the bottom or not, but the Bonk news gave it a short-term boost on Tuesday. As for Bonk itself, traders see it as just another meme coin.
---
Notables

Notable Earnings Today: UniFirst (NYSE: UNF), Simulations Plus (Nasdaq: SLP), Richardson Electronics (Nasdaq: RELL), Resources Connection (Nasdaq: RGP).
Notable IPOs Today: N/A.
Notable Equity Crowdfunding Campaigns Ending Today: World Tree (StartEngine), DRONEDEK (StartEngine), Sona Labs (StartEngine).
Notable Economic Events Today: JOLTs Job Openings (10:00 a.m. ET), ISM Manufacturing PMI (10:00 a.m. ET), ISM Manufacturing Employment (10:00 a.m. ET).
---
Rivian's Production Falls Short
Total vehicle production for electric vehicle manufacturer Rivian Automotive (Nasdaq: RIVN) was below analyst expectations, according to results released Tuesday.
Details: Rivian produced 10,020 vehicles and delivered 8,054 of them during the quarter. For the full year 2022, Rivian produced 24,337 vehicles and delivered 20,322.
Stock Price: Rivian's stock is down 82% in the past 12 months. The electric vehicle industry is dealing with decreased demand.
Final Thoughts: Production numbers for rival Tesla (Nasdaq: TSLA) were released on Monday and were also below estimates.
---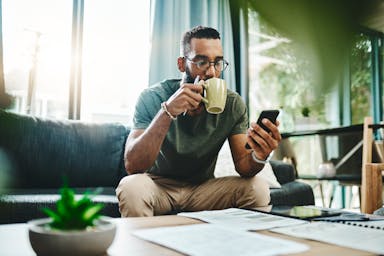 Connect to clean energy in two mins
Whether you rent or own your home, Arcadia can help you power it with 100% clean energy for just $5/month — no installations, long-term commitments, or changes to your current electricity provider.
When you enter your zip code and utility company, Arcadia can check if there is a community solar farm near you. Connect to it for no extra cost and receive guaranteed monthly savings on your power bill.
Sign up to become an Arcadia member today, and get a welcome gift of $10 toward your power bill. Get Your $10!
---
Equity Crowdfunding Spotlight: Perfekto

Briefly describe your business. Over 1/3 of food is being thrown away, often due to physical imperfections or surplus production. Perfekto offers a subscription box with imperfect food from farm to table in Mexico. Consumers save time and money while helping to reduce food waste.
What are the terms of the investment for your campaign? After closing a pre-seed of $1.1M from renowned investors like Y Combinator, Goodwater Capital, Asymmetry Ventures and others, Perfekto launched a community round at the same terms: post-money SAFE with a $10M CAP. See Wefunder for details.
What makes your startup special? The founders led the Uber Grocery launch in Latam, the logistics for Walmart's eCommerce in Mexico and scaled Swiss fintech Sonect to pre-Series B in Mexico. Perfekto has been growing 700% year-over-year and started to expand into new verticals.
---
Trends to Watch

Solidarity: Microsoft now has its first official union in the US (TechCrunch)
Rotten: Apple's market cap falls under $2 trillion as sell-off continues (CNBC)
A Long Year: What does the stock market's rocky 2023 start mean for the rest of the year? (MarketWatch)
Number One: Disney Rules The Box Office Around The World In 2022 With $4.9 Billion (Deadline)
Elon Keeps Losing: Tesla Stock Falls 12%, Posting Worst Drop in Over Two Years (The Wall Street Journal)
---
Thank you for reading!
Forward to a friend and tell them to sign up here.
Be social: Like our Facebook page and follow us on Twitter.
Want more investing tips? Listen to the podcast.
Show Your Support: Buy Me a Coffee.
Questions or comments? Hit reply to reach out.
Join the newsletter to receive the latest updates in your inbox.