Shake Shack Profitability Plan
And, retail stock earnings this week.
Today is Monday, May 15, 2023.
New to this newsletter? Sign up here.
---
Recommended Newsletter: CROWDSCALE
Once reserved for the ultra-wealthy, startup investing is now open to everyone. CROWDSCALE is a free weekly newsletter that sends you interesting startups that you can invest in for $100.
---
Shake Shack Profitability Plan

Burger chain Shake Shack (NYSE: SHAK) may have a new activist investor to deal with.
Details: A report from The Wall Street Journal on Sunday said that activist investor Engaged Capital owns a roughly 6.6% stake in Shake Shack and wants to run a proxy fight for three seats on the company's board. Both Shake Shack and Engaged have not commented on the report.
Also: Engaged reportedly has a plan to double Shake Shack's profitability in two years and has been talking with Shake Shack about those plans for over six months.
Definitions: A proxy fight is when two corporate factions are scrambling for enough seats on the board to control the company. This happens when there is an activist investor, who is usually a hedge fund that buys a stake in the company in order to change how it is run.
Stock Price: Shake Shack is up 56% this year, including an 18% jump in the past 30 days.
Final Thoughts: Usually activist investors create proxy fights to change struggling companies. But Shake Shack is different because it has been performing well lately and had strong earnings on May 4.
---
Notables

Notable Earnings Today: Monday.com (Nasdaq: MNDY), Workhorse Group (Nasdaq: WKHS), Invo Bioscience (Nasdaq: INVO), Greenbrook TMS (Nasdaq: GBNH), Catalent (NYSE: CTLT), XWELL (Nasdaq: XWEL), FREYR Battery (NYSE: FREY), Navitas Semiconductor (Nasdaq: NVTS), Tower Semiconductor (Nasdaq: TSEM), Rumble (Nasdaq: RUM), Trevena (Nasdaq: TRVN), Canoo (Nasdaq: GOEV), Altus Power (NYSE: AMPS), Beam Global (Nasdaq: BEEM), Novan (Nasdaq: NOVN), Lightning Emotors (NYSE: ZEV), Dragonfly Energy Holding (Nasdaq: DFLI).
Notable IPOs Today: Trailblazer Merger Corporation I Class A Common Stock (Nasdaq: TMBC), AB Active ETFs (NYSE Arca: HYFI).
Notable Equity Crowdfunding Campaigns Ending Today: Techware Labs (ChainRaise), COPYTRACK (Netcapital).
Notable Economic Events Today: NY Empire State Manufacturing Index (8:30 a.m. ET), TIC Net Long-Term Transactions (4:00 p.m. ET).
---
Retail Stock Earnings This Week
Several big box retailers will report quarterly earnings this week.
Stock Prices: Big box retailers have performed all over the place so far in 2023. Walmart (NYSE: WMT) is up 6% this year while Target (NYSE: TGT) is up 4%. But Home Depot (NYSE; HD) is down 8%, showing a big contrast in the industry.
Details: What trends are impacting retail stocks now? Inflation and supply chain issues are still concerns, but the bigger challenge might be a decrease in consumer demand due to a potential recession.
Final Thoughts: Overall, stocks for the retail business are lagging behind the entire market this year. This week's earnings could decide the direction of these stocks for the rest of the year.
---
Litecoin Jumps Thanks to Hype

Sunday was a solid day for cryptocurrency prices, especially for Litecoin, which jumped by over 5%.
Background: Litecoin is up over 10% this year. There was recently a new standard for Litecoin that was introduced called LTC-20, which has created a lot of hype. There is also buzz surrounding a future halving event for Litecoin that could occur this summer.
Final Thoughts: While Litecoin is up in 2023, there are still many volatility concerns for cryptocurrency investors.
---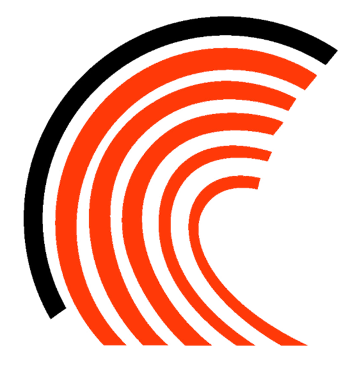 Outperform the crowd by following the pros 🤙 (Sponsored)
Want to find out what full-time investors are talking about? The Rollup highlights the week's best podcasts, investment ideas & finance articles from professional asset managers. Join thousands of other smart investors who get the Rollup every Sunday.
---
Trends to Watch

Showing Promise: Bitcoin's recovery may trigger buying in these 4 altcoins (Cointelegraph)
Game Over: Aristocrat to buy gaming software firm NeoGames (Australian Financial Review)
Midas Touch: Australian gold miner Newcrest backs Newmont's $17.8 billion offer (Reuters)
Good Bet: Fanatics to buy PointsBet's U.S. assets for about $150 million (CNBC)
So Many Problems: Why the stock market will struggle to rally until debt ceiling, bank woes are in rearview mirror (MarketWatch)
---
Thank you for reading!
Forward to a friend and tell them to sign up here.
Be social: Like our Facebook page and follow us on Twitter.
Want more investing tips? Listen to the podcast.
Show Your Support: Buy Me a Coffee.
Questions or comments? Hit reply to reach out.
Join the newsletter to receive the latest updates in your inbox.