REIT Stock Investing Plan 2023
And, Bed Bath & Beyond's announcement.
Today is Monday, April 24, 2023.
New to this newsletter? Sign up here.
---
REIT Stock Investing Plan 2023

Pick real estate investment trusts (REITs) that are tied to a residential property instead of commercial property in 2023, said Ideal Wealth Grower Founder Axel Meierhoefer in a new episode of the Early Bird podcast.
Definition: A REIT is an investment trust company that owns a pool of real estate. There are REITs in the public stock market and in the private market. Compared to other real estate investments, it requires the least amount of work, according to Meierhoefer.
But: The price of REITs in the public market may not represent the performance of the team running the trust, says Meierhoefer, which is why he prefers private REITs over public REITs.
2023 Outlook: Meierhoefer says that there is a lot of pent-up demand for residential real estate, which is good for residential REITs. But, commercial REITs face a lot of volatility and there is pressure from the Federal Reserve's decision to raise interest rates.
Final Thoughts: How should investors pick winning REITs in 2023? Find out by listening to the latest episode of the Early Bird podcast.
---
Notables

Notable Earnings Today: Coca-Cola (NYSE: KO), First Republic Bank (NYSE: FRC), Philips (NYSE: PHG), Cleveland-Cliffs (NYSE: CLF), Bank of Hawaii (NYSE: BOH), Whirlpool (NYSE: WHR), Sify Technologies (Nasdaq: SIFY), AGNC Investment (Nasdaq: AGNC), Credit Suisse Group (NYSE: CS), Cadence Design (Nasdaq: CDNS), Dynex Capital (NYSE: DX), Nabors Industries (NYSE: NBR), Bank of Marin Bancorp (Nasdaq: BMRC), CN (NYSE: CNI), Washington Trust Bancorp (Nasdaq: WASH), Range Resources (NYSE: RRC), Garrett Motion (Nasdaq: GTX), Brown & Brown (NYSE: BRO), Ameriprise Financial (NYSE: AMP), Alexandria Real Estate Equities (NYSE: ARE), Packaging Corporation of America (NYSE: PKG), PotlatchDeltic (Nasdaq: PCH), WesBanco (Nasdaq: WSBC). 
Notable IPOs Today: N/A.
Notable Equity Crowdfunding Campaigns Ending Today: Figg's Ordinary (Honeycomb), Foresyte (StartEngine), Share Scoops (Republic), Island Brands (StartEngine), Marwin Sports (MicroVentures), Distributed Media Lab (Netcapital), De3 (StartEngine), Japa Health (Netcapital), Rhode Island Pickleball (Mainvest).
Notable Economic Events Today: N/A.
---
Bed Bath & Beyond Declares Bankruptcy
No surprises here as Bed Bath & Beyond (Nasdaq: BBBY) finally filed for bankruptcy protection on Sunday.
Background: Bed Bath & Beyond had been on the verge of bankruptcy for several months. Changes that the CEO made have decimated sales and the company was on the hook for a lot of cash. The company announced a deal earlier in April to get $48.5 million, but Bed Bath & Beyond needed more money than that.
Stock Price: In the past 12 months, Bed Bath & Beyond is down 98%. This includes an 87% drop in 2023.
Final Thoughts: For investors, the bigger question will be what impact (if any) this bankruptcy announcement might have on other retail stocks.
---
Arbitrum Falls 6% on Sunday

Most cryptocurrency prices stayed flat on Sunday, except for Arbitrum, which dropped by 6%.
Background: Arbitrum, which is a scaling platform on the Ethereum network, has lost most of its price gains since launching in late March.
Final Thoughts: Governance complications seem to be the issue with Arbitrum, although it should be noted that the past week has been bad for most cryptos. And cryptos are still considered by some to be too volatile for most investors.
---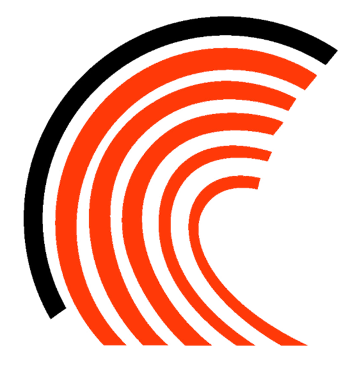 Outperform the crowd by following the pros 🤙 (Sponsored)
Want to find out what full-time investors are talking about? The Rollup highlights the week's best podcasts, investment ideas & finance articles from professional asset managers. Join thousands of other smart investors who get the Rollup every Sunday.
---
Trends to Watch

Roadshow: J&J Consumer-Health IPO Process to Kick Off Key Test for Moribund New-Issue Market (The Wall Street Journal)
Wishful Thinking: Bitcoin price holding $27K could open buying opportunities in BNB, ADA, XMR and TON (Cointelegraph)
Stepping Down: Jeff Shell Ousted at NBCUniversal for 'Inappropriate Relationship' (Variety)
New Normal: New reports say business travel isn't going back to normal — ever (CNBC)
Under Pressure: Gold pinned below $2,000 as rate hike fears persist (Investing.com)
---
Thank you for reading!
Forward to a friend and tell them to sign up here.
Be social: Like our Facebook page and follow us on Twitter.
Want more investing tips? Listen to the podcast.
Show Your Support: Buy Me a Coffee.
Questions or comments? Hit reply to reach out.
Join the newsletter to receive the latest updates in your inbox.