Today is Tuesday, May 9, 2023.
New to this newsletter? Sign up here.
---
PayPal's Growth is Not Enough

Despite posting positive financial earnings, PayPal (Nasdaq: PYPL) dropped by 5.79% in after-hours trading on Monday.
Financials: PayPal reported earnings of $1.17 per share in the past quarter and revenue of $7.04 billion; both were better than expected.
Details: It was a quarter of growth for PayPal as revenue jumped by 9% and total payment volume went up by 10%. The company is also raising its full-year guidance.
But: PayPal says that revenue will grow between 6.5% to 7% in the current quarter, with earnings per share between $0.81 to $0.83. Investors expected a lot more.
Stock Price: PayPal's stock is up about 1% this year.
Final Thoughts: There are still major questions about PayPal, including who will become the CEO when Dan Schulman leaves later this year.
---
Notables

Notable Earnings Today: Airbnb (Nasdaq: ABNB), Fisker (NYSE: FSR), Nikola (Nasdaq: NKLA), Rivian Automotive (Nasdaq: RIVN), Novavax (Nasdaq: NVAX), Occidental Petroleum (NYSE: OXY), DigitalOcean (NYSE: DOCN), Twilio (NYSE: TWLO), Coty (NYSE: COTY), Affirm Holdings (Nasdaq: AFRM), bluebird bio (Nasdaq: BLUE), Upstart (Nasdaq: UPST), Under Armour (NYSE: UAA), Wynn Resorts (Nasdaq: WYNN), Air Products (NYSE: APD), Dutch Bros (NYSE: BROS), EVgo (Nasdaq: EVGO), Celsius (Nasdaq: CELH), Duke Energy (NYSE: DUK), Luminar (Nasdaq: LAZR), Hillenbrand (NYSE: HI), Akamai Technologies (Nasdaq: AKAM), Allbirds (Nasdaq: BIRD), Aramark (NYSE: ARMK), Blink Charging (Nasdaq: BLNK), Bloom Energy (NYSE: BE), CarGurus (Nasdaq: CARG), Celanese (NYSE: CE), Choice Hotels (NYSE: CHH), Clean Energy Fuels (Nasdaq: CLNE), Coupang (NYSE: CPNG), Darling Ingredients (NYSE: DAR), Duolingo (Nasdaq: DUOL), Elanco Animal Health (NYSE: ELAN), Electronic Arts  (Nasdaq: EA), Exact Sciences (Nasdaq: EXAS), Fox Corp (Nasdaq: FOXA), GlobalFoundries (Nasdaq: GFS), GoPro (Nasdaq: GPRO), Grocery Outlet (Nasdaq: GO), GXO Logistics (NYSE: GXO), H&R Block (NYSE: HRB), Hain Celestial (Nasdaq: HAIN), Henry Schein (Nasdaq: HSIC), Honest Company (Nasdaq: HNST), Hostess Brands (Nasdaq: TWNK), International Game Technology (NYSE: IGT), Jacobs Engineering (NYSE: J), Kinross Gold (NYSE: KGC), Lumentum (Nasdaq: LITE), Mannkind (Nasdaq: MNKD), Matterport (Nasdaq: MTTR), Nektar Therapeutics (Nasdaq: NKTR), Oatly Group (Nasaq: OTLY), Payoneer Global (Nasdaq: PAYO), PetIQ (Nasdaq: PETQ), Proterra (Nasdaq: PTRA), PubMatic (Nasdaq: PUBM), Rackspace Technology (Nasdaq: RXT), RingCentral (NYSE: RNG), SeaWorld Entertainment (NYSE: SEAS), Squarespace (NYSE: SQSP), Steven Madden (Nasdaq: SHOO), Tempur Sealy International (NYSE: TPX), Toast (NYSE: TOST), Topgolf Callaway Brands (NYSE: MODG), Warby Parker (NYSE: WRBY), Warner Music Group (Nasdaq: WMG), WeWork (NYSE: WE).
Notable IPOs Today: Tidal Trust II (NYSE Arca: CLIA).
Notable Equity Crowdfunding Campaigns Ending Today: N/A.
Notable Economic Events Today: EIA Short-Term Energy Outlook (12:00 p.m. ET), API Weekly Crude Oil Stock (4:30 p.m. ET).
---
Palantir Predicts Full-Year Profitability
Palantir (NYSE: PLTR) soared by 21.45% in Monday's after-hours trading after the technology company posted better-than-expected earnings.
Final Thoughts: The company expects to post a profit every quarter in 2023, which is great for investors. Palantir was up 21% this year before the earnings announcement.
---
Lucid's Cash Crunch

Lucid (Nasdaq: LCID) dropped by 8.69% in after-hours trading on Monday after posting a disappointing financial loss and revenue that was lower than expected.
Final Thoughts: The electric vehicle company's deliveries and production declined. Lucid's liquidity is also dwindling. Demand in the EV market has been rough.
---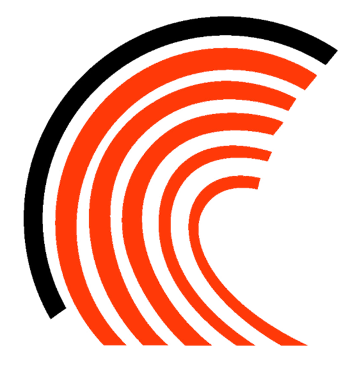 Outperform the crowd by following the pros 🤙 (Sponsored)
Want to find out what full-time investors are talking about? The Rollup highlights the week's best podcasts, investment ideas & finance articles from professional asset managers. Join thousands of other smart investors who get the Rollup every Sunday.
---
Trends to Watch

Energetic: Devon Energy Reports Rise in 1Q Profit (MarketWatch)
Can't Stop, Won't Stop: Long-Term Bitcoin Holders Add to Their Holdings, Even as Prices Retrace (CoinDesk)
Hoarding Cash: Big Oil Has $150 Billion in Cash and Investors Want a Share (The Wall Street Journal)
Depositing Fear: Fed report shows banks worried about conditions ahead, with focus on slowing economy and deposit outflows (CNBC)
Watch me Neigh Neigh: Kentucky Derby Winner Mage Was Funded in Part by a Fractional Securities Offering on Commonwealth (Crowdfund Insider)
---
Thank you for reading!
Forward to a friend and tell them to sign up here.
Be social: Like our Facebook page and follow us on Twitter.
Want more investing tips? Listen to the podcast.
Show Your Support: Buy Me a Coffee.
Questions or comments? Hit reply to reach out.
Join the newsletter to receive the latest updates in your inbox.