Today is Friday, January 20, 2023.
New to this newsletter? Sign up here.
---
Netflix Stuns With Sub Growth

Netflix (Nasdaq: NFLX) jumped 7.12% in after-hours trading on Thursday after releasing financial results and better-than-expected subscriber growth.
Financials: Netflix reported earnings of 12 cents per share in the quarter, which was below estimates. But revenue hit $7.85 billion in the quarter, which was expected.
The Big Deal: Paid net subscriptions totaled 7.7 million in the quarter, way higher than the company's forecast of 4.5 million.
And: Reed Hastings is stepping down as Co-CEO and becoming the Executive Chairman. Greg Peters is now the Co-CEO along with Ted Sarandos.
Also: While Netflix didn't issue specific numbers about its new ad-supported plan, the company said that it was "pleased with the early results."
More Good News: Netflix also plans on resuming its share buyback program this year, which will drive the stock price higher.
Stock Price: The stock is down 37% in the last 12 months, although it is up 15% in the last 90 days.
Final Thoughts: A strong slate of new shows and films helped Netflix grow its subscriber count. The issue that is up for debate is the impact of the CEO change. Some investors may like it, but others are concerned.
---
Notables

Notable Earnings Today: Ally Financial (NYSE: ALLY), SLB (NYSE: SLB), Ericsson (Nasdaq: ERIC), Huntington Banc (Nasdaq: HBAN), State Street (NYSE: STT), Regions Financial (NYSE: RF), Sandvik A B Sponsored Sweden (OTCMKTS: SDVKY).
Notable IPOs Today: QuantaSing Group Ltd (Nasdaq: QSG), Cadrenal Therapeutics, Inc. Common Stock (Nasdaq: CVKD), BullFrog AI Holdings, Inc. (Nasdaq: BFRG).
Notable Equity Crowdfunding Campaigns Ending Today: Metric Medical Devices (StartEngine), tbh (Republic), Legacy Pie Co. (Mainvest), Biodel AG (Wefunder), Immergo Labs (StartEngine), Velum Fermentation (Honeycomb).
Notable Economic Events Today: Existing Home Sales (10:00 a.m. ET).
---
Nordstrom's Bad Holiday Season
Nordstrom (NYSE: JWN) slashed its guidance due to poor holiday season sales, sending shares down 5.44% in after-hours trading on Thursday.
Details: Sales dropped 3.5% year-over-year in the holiday season, including a 7.6% drop for the Nordstrom Rack brand.
As a Result: Nordstrom lowered its full-year revenue growth down to the low end of its previously issued outlook of 5% to 7%. The outlook for earnings per share also dropped to the range of $1.33 to $1.53 instead of $2.13 to $2.43.
Good News: On the bright side, Nordstrom said its inventory levels are "clean" and better than last year's levels.
Stock Price: Nordstrom's stock is down 16% in the last 12 months, but is up 5% in the last 30 days.
Final Thoughts: It's a tricky time to invest in retail stocks because of consumer spending concerns. Nordstrom reports earnings on March 2.
---
Costco's $4 Billion Stock Buyback

The Board of Directors for Costco Wholesale (Nasdaq: COST) issued a $4 billion stock repurchase program late Thursday, sending shares up 0.96% in after-hours trading.
Final Thoughts: The company also issued a dividend of 90 cents per share. Both actions should improve the stock price.
---
1Password (Sponsored)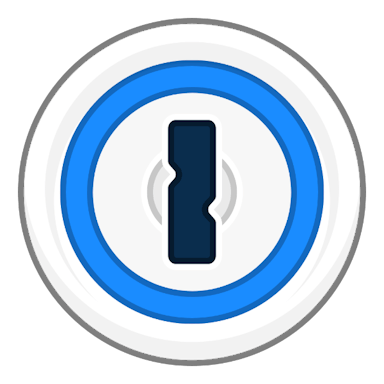 Productive businesses use 1Password to secure employees at scale
1Password is the world's most-loved password manager, with top ratings from G2Crowd and Trustpilot, and has been named top password manager by leading media outlets including Wired, The New York Times, and CNET.
Start protecting your data today

---
Trends to Watch

Keeping Pace: Bitcoin Holds Steady Near $21K Even as Equities Slide (CoinDesk)
Big Paycheck: JPMorgan CEO Jamie Dimon Gets $34.5 Million for 2022 (The Wall Street Journal)
Dropped Call: 37 million T-Mobile customers were hacked (CNN)
Going Artificial: Bots are a critical tool for retail investors (Cointelegraph)
Rejection: Eli Lilly says U.S. FDA rejects accelerated approval for Alzheimer's drug (Reuters)
---
Thank you for reading!
Forward to a friend and tell them to sign up here.
Be social: Like our Facebook page and follow us on Twitter.
Want more investing tips? Listen to the podcast.
Show Your Support: Buy Me a Coffee.
Questions or comments? Hit reply to reach out.
Join the newsletter to receive the latest updates in your inbox.