Today is Friday, May 26, 2023.
New to this newsletter? Sign up here.
---
Hey Early Birds!
The Early Bird newsletter will be taking a short break from May 29 through June 9 (because I'll be on vacation) but will return on June 12.
---
Marvell Follows Nvidia's Lead

Semiconductor company Marvell Technology (Nasdaq: MRVL) surged by 16.74% in after-hours trading on Thursday due to strong financial results.
Financials: Marvell reported earnings of 31 cents per share in the past quarter and revenue of $1.322 billion; both were better than expected.
Details: Revenue for data center, enterprise networking, and carrier infrastructure increased in the quarter.
But: Revenue for consumer and automotive/industrial decreased in the quarter.
Outlook: The company expects revenue growth to accelerate in the second half of the year. In the current quarter, Marvell is eyeing revenue of around $1.330 billion and earnings per share of about 32 cents.
Quote: "AI has emerged as a key growth driver for Marvell, which we are enabling with our leading network connectivity products and emerging cloud optimized silicon platform. While we are still in the early stages of our AI ramp, we are forecasting our AI revenue in fiscal 2024 to at least double from the prior year and continue to grow rapidly in the coming years." - Matt Murphy, Marvell's President and CEO.
Stock Price: Marvell is already up 37% this year.
Final Thoughts: Similar to the strong results we saw from Nvidia (Nasdaq: NVDA) on Wednesday, Marvell is riding the AI-semiconductor wave of success in 2023.
---
Notables

Notable Earnings Today: Booz Allen Hamilton (NYSE: BAH), Big Lots (NYSE: BIG), KNOT Offshore Partners (NYSE: KNOP), Canaan (Nasdaq: CAN), Diana Shipping (NYSE: DSX), Hibbett (Nasdaq: HIBB), CNFinance Holdings (NYSE: CNF), Buckle (NYSE: BKE), Pinduoduo (Nasdaq: PDD).
Notable IPOs Today: Atmus Filtration Technologies Inc. (NYSE: ATMU), Azitra Inc (NYSE American: AZTR), 51Talk Online Education Group (NYSE American: COE).
Notable Equity Crowdfunding Campaigns Ending Today: Agria (Netcapital), Aftrparty (Republic), Lightning Motorcycle (Netcapital), NetWire (Netcapital), ScanHash (Netcapital), FitJab (Netcapital), Cust Corp. (Netcapital), Hattie's Coffee House (Mainvest), Averroes Software (Netcapital), metaKnyts (Netcapital), Lola Snacks (Mainvest), Reper (Netcapital).
Notable Economic Events Today: Core Durable Goods Orders (8:30 a.m. ET), Core PCE Price Index (8:30 a.m. ET), Goods Trade Balance (8:30 a.m. ET), Personal Spending (8:30 a.m. ET), Retail Inventories (8:30 p.m. ET), Michigan Consumer Expectation / Sentiment (10:00 a.m. ET).
---
Costco's E-Commerce Business Declines
Shares of Costco Wholesale (Nasdaq: COST) ticked down by 0.32% in after-hours trading on Thursday after the retail giant posted mixed financial results.
Financials: Costco reports earnings of $2.93 per share in the past quarter and revenue of $53.6; both were below estimates.
Final Thoughts: Sales for e-commerce dropped by 10%. The stock is up 7% in 2023.
---
Gap's Surprise Profit

Gap (NYSE: GPS) stunned investors with better-than-expected financial results, sending shares up by 16.31% in after-hours trading on Thursday.
Financial: Gap reported earnings of one cent per share, which was better than expected. Revenue reached $3.28 billion, which was in line.
Final Thoughts: Gap, down 34% this year, grew its operating margin in the quarter and made other improvements that should satisfy investors.
---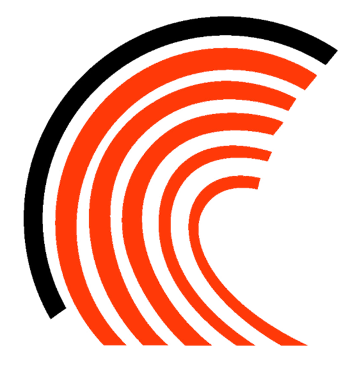 Outperform the crowd by following the pros 🤙 (Sponsored)
Want to find out what full-time investors are talking about? The Rollup highlights the week's best podcasts, investment ideas & finance articles from professional asset managers. Join thousands of other smart investors who get the Rollup every Sunday.
---
Trends to Watch

Weed out the Bad: Tilray stock drops following announced secondary offering (MarketWatch)
Working Hard: Workday Stock Is Jumping. Earnings Topped Estimates. (Barron's)
Still Stuck: Bitcoin Lingers Below $26.5 Amid Debt Ceiling Worries (CoinDesk)
Cash Infusion: Paramount Global Controlling Shareholder Gets $125 Million Investment (The Wall Street Journal)
Alliance: Ford EVs will use Tesla charging tech in surprise partnership between rival automakers (CNBC)
---
Thank you for reading!
Forward to a friend and tell them to sign up here.
Be social: Like our Facebook page and follow us on Twitter.
Want more investing tips? Listen to the podcast.
Show Your Support: Buy Me a Coffee.
Questions or comments? Hit reply to reach out.
Join the newsletter to receive the latest updates in your inbox.