Google's Q1 2023 Earnings
Plus, Wish's surging stock buyback.
Today is Friday, April 21, 2023.
New to this newsletter? Sign up here.
---
Google's Q1 2023 Earnings

Before Google's parent Alphabet (Nasdaq: GOOGL) releases its financial earnings on April 25, the technology giant posted a blog on Thursday to summarize a few reporting and disclosure topics.
Details: In the blog, Google said that it will incur employee severance charges of $1.9 billion to $2.3 billion in the first quarter due to its layoffs. Exit costs during the first quarter for its reduction in office space will total about $500 million. There will also be a reduction in depreciation expense.
Powering the Story: The blog was released as Google aims to make a big change with its artificial intelligence units. DeepMind, an AI company acquired by Google, will merge with the Brain Team. The new group will be called Google DeepMind, but the change won't be in the first-quarter earnings report on Tuesday.
Background: Some investors are concerned that Google may have fallen behind Microsoft (Nasdaq: MSFT) in the AI race.
Stock Price: Google's stock is up 18% this year, but is about even in the last 30 days.
Final Thoughts: In addition to Google trying to catch up in the AI race, the company might soon boast about its upcoming foldable phone.
---
Notables

Notable Earnings Today: Procter & Gamble (NYSE: PG), Schlumberger (NYSE: SLB), Freeport-McMoRan (NYSE: FCX), Autoliv (NYSE: ALV), HCA (NYSE: HCA), SAP (NYSE: SAP), Regions Financial (NYSE: RF). 
Notable IPOs Today: Ares Acquisition Corporation II (NYSE: AACT), Jayud Global Logistics Limited Class A Ordinary Shares (Nasdaq: JYD).
Notable Equity Crowdfunding Campaigns Ending Today: Recovering Bro (Netcapital), MicroMGx (Netcapital), Ranch Rider Spirits (Wefunder), Greens Gone Wild (Mainvest), Fierce & Kind (Netcapital), Notiphy Corporation (Netcapital), Bywater & The Bakeshop (Mainvest), Beanchain Coffee (Mainvest).
Notable Economic Events Today: Manufacturing PMI (9:45 a.m. ET), Services PMI (9:45 a.m.).
---
Wish Surges 25% Thanks to Stock Buyback

Shares of Wish, which is operated by ContextLogic (Nasdaq: WISH), jumped by 25.21% in after-hours trading on Thursday thanks to a new $50 million share repurchase program.
Quote: "We believe that the current macroeconomic environment and the strength of our balance sheet presents an attractive buying opportunity for our stock. This share repurchase program demonstrates the Board's and management's confidence in the future of our business and our commitment to creating long-term, sustainable value for our shareholders."- Vivian Liu, CFO and COO of Wish.
Final Thoughts: ContextLogic is down by 51% this year. Some investors ran away after the e-commerce company rolled out a reverse stock split. For investors who stayed with ContextLogic, Thursday's bounce was really rewarding.
---
CSX Has Strong Earnings

CSX (Nasdaq: CSX) ticked up by 1.59% in after-hours trading on Thursday after the rail transportation company posted positive financial earnings.
Financials: CSX reported earnings of 48 cents per share in the past quarter and revenue of $3.71 billion; both were better than expected.
Final Thoughts: The stock price might be flat in 2023 so far, but operating income and revenue are both up from the same period last year.
---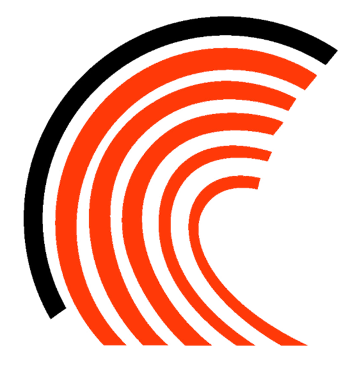 Outperform the crowd by following the pros 🤙 (Sponsored)
Want to find out what full-time investors are talking about? The Rollup highlights the week's best podcasts, investment ideas & finance articles from professional asset managers. Join thousands of other smart investors who get the Rollup every Sunday.
---
Trends to Watch

Driving Fast: Mercedes-Benz expects 'strong' quarter on higher auto prices, sales (MarketWatch)
Collapse: Dogecoin Soars and Explodes, Alongside the SpaceX Starship (The Motley Fool)
Falling Behind: Drop in Transportation Stocks Foreshadows Weakening Economy (The Wall Street Journal)
Toying Around: Hasbro In Talks to Sell Entertainment One to Founder Darren Throop (The Hollywood Reporter)
Losing Ground: Bitcoin's Move Below 20-DMA Possible Short-Term Bearish Signal, Analysts Say (CoinDesk)
---
Thank you for reading!
Forward to a friend and tell them to sign up here.
Be social: Like our Facebook page and follow us on Twitter.
Want more investing tips? Listen to the podcast.
Show Your Support: Buy Me a Coffee.
Questions or comments? Hit reply to reach out.
Join the newsletter to receive the latest updates in your inbox.