Gold Prices Are Driving Stocks
Plus, Merck's latest acquisition.
Today is Monday, April 17, 2023.
New to this newsletter? Sign up here.
---
Gold Prices Are Driving Stocks

Gold is more than just a hedge against inflation - it also can tell investors about the state of stocks, says economist Pete Earle of the American Institute for Economic Research in a new episode of the Early Bird podcast.
Current State: There are numerous economic factors impacting the rise of gold, which is near an all-time high. But Earle says that interest rates might be the biggest factor now.
With Stocks: Earle said the direction of the price of gold is typically the opposite of stocks, with gold often rising during periods of inflation and stocks declining.
With Bitcoin: While Bitcoin is beating gold in early 2023, Earle says that Bitcoin has its own challenges such as new regulations and more volatility.
Final Thoughts: What advice does Earle have for new investors in 2023? Find out by listening to a new episode of the Early Bird podcast.
---
Notables

Notable Earnings Today: Charles Schwab (NYSE: SCHW), J.B. Hunt Transport Services (Nasdaq: JBHT), M&T Bank (NYSE: MTB), Pinnacle Financial Partners (Nasdaq: PNFP), State Street (NYSE: STT), Guaranty Bancshares (NYSE: GNTY), ServisFirst Bancshares (NYSE: SFBS), Crossfirst Bankshares (Nasdaq: CFB), Equity Lifestyle Properties (NYSE: ELS), INVO Bioscience (Nasdaq: INVO).
Notable IPOs Today: N/A.
Notable Equity Crowdfunding Campaigns Ending Today: Ecotone Renewables (Honeycomb), Overplay (Wefunder), 3DOS (StartEngine), Brobe (StartEngine), Brobe (StartEngine), Seedsheet (Wefunder), Encore Artistic Solutions (StartEngine), Vlogmi (StartEngine), SoulFully Vegan (Mainvest), Solib Solutions (Netcapital), Whooshh Innovations (StartEngine).
Notable Economic Events Today: NY Empire State Manufacturing Index (8:30 a.m. ET), TIC Net Long-Term Transactions (4:00 p.m. ET).
---
Merck's Immunology Pipeline Growing Deal
Pharmaceutical giant Merck (NYSE: MRK) is improving its immunology pipeline with a new acquisition announced on Sunday.
Details: Merck is acquiring Prometheus Biosciences (Nasdaq: RXDX) for $10.8 billion. The deal values Prometheus at $200 per share, higher than the Friday close price of $114.01. The deal is expected to close in the third quarter of 2023.
Background: Prometheus is a biotechnology company that develops products for immune-mediated diseases, including ulcerative colitis and Crohn's disease.
Also: Merck also announced on Sunday that its experimental mRNA cancer treatment, developed with Moderna (Nasdaq: MRNA), reduces the risk of death from skin cancer.
Stock Price: Shares of Merck are up 3% in 2023 and 33% in the last 12 months.
Final Thoughts: Merck, which will release earnings on April 27, has seen upgrades and downgrades from analysts in recent months. Overall, the company looks positive.
---
Avalanche's Sunday Surge

The price of Avalanche jumped by 8% on Sunday, better than most cryptocurrencies yesterday.
Background: Avalanche is seeing a 6-month high in daily active users, according to a report from CoinDesk. Last week, several Wall Street firms announced plans to work with Avalanche.
Final Thoughts: Avalanche's price has nearly doubled this year. 2023 has been kind to cryptos so far, but it is still seen as a volatile asset.
---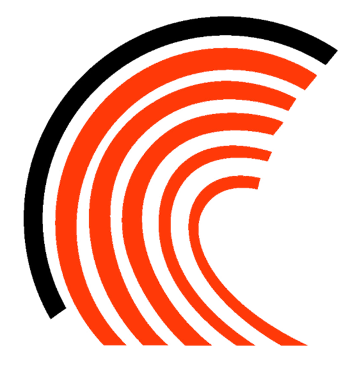 Outperform the crowd by following the pros 🤙 (Sponsored)
Want to find out what full-time investors are talking about? The Rollup highlights the week's best podcasts, investment ideas & finance articles from professional asset managers. Join thousands of other smart investors who get the Rollup every Sunday.
---
Trends to Watch

What the Teck: Teck's base metals business attracts offers from Freeport, Vale, Anglo (Reuters)
A Costly Hurdle: First Republic Worked Hard to Woo Rich Clients. It Was the Bank's Undoing (Bloomberg)
Still Surging: Ether Price Hits Fresh 11-Month High (CoinDesk)
Don't Fight the Fed: Why 5% interest rates might not derail the stock market or the U.S. economy (MarketWatch)
Hopeful: Christine Lagarde says she has 'huge confidence' that the US won't default on its own debt (CNN)
---
Thank you for reading!
Forward to a friend and tell them to sign up here.
Be social: Like our Facebook page and follow us on Twitter.
Want more investing tips? Listen to the podcast.
Show Your Support: Buy Me a Coffee.
Questions or comments? Hit reply to reach out.
Join the newsletter to receive the latest updates in your inbox.