Today is Tuesday, April 25, 2023.
New to this newsletter? Sign up here.
---
First Republic's Deposits Drop

First Republic Bank (NYSE: FRC) plummeted by 22.13% in Monday's after-hours trading due to poor financials stemming from the banking crisis.
Financials: First Republic Bank reported earnings of $1.23 per share in the past quarter and revenue of $1.21 billion; both were better than expected.
Details: Deposits dropped by 35.5%, down to $104.5 billion in the quarter. The bank said that deposits were $173.5 billion on March 9 before dropping to that level.
Powering the Story: First Republic's deposits were hit due to the collapse of Silicon Valley Bank and stability issues at other regional banks. On March 16, First Republic got a $30 billion rescue package from 11 major U.S. banks. This helped stabilize the business during what CFO Neal Holland called "unprecedented deposit outflows."
Also: First Republic also said that it will reduce executive officer compensation, condense its office space, and reduce its workforce by 20%-25% in order to cut expenses.
Stock Price: Shares of First Republic are down 86% in 2023.
Final Thoughts: It is a miracle that First Republic Bank is still in business. What impact will these bad earnings have on other regional banks?
---
Notables

Notable Earnings Today: Microsoft (Nasdaq: MSFT), Verizon Communications (NYSE: VZ), UPS (NYSE: UPS), Alphabet (Nasdaq: GOOGL), Halliburton (NYSE: HAL), Enphase Energy (Nasdaq: ENPH), General Motors (NYSE: GM), Visa (NYSE: V), McDonald's (NYSE: MCD), Chipotle Mexican Grill (NYSE: CMG), General Electric (NYSE: GE), PacWest Bancorp (Nasdaq: PACW), 3M (NYSE: MMM), Texas Instruments (Nasdaq: TXN), PepsiCo (Nasdaq: PEP), Juniper Networks (NYSE: JNPR), Spotify (NYSE: SPOT), Boyd Gaming (OTCMKTS: BYD), Raytheon Technologies (RTX), Stride (NYSE: LRN), Archer Daniels Midland (NYSE: ADM), Ares Capital (Nasdaq: ARCC), Biogen (Nasdaq: BIIB), Boston Properties (NYSE: BXP), Centene (NYSE: CNC), Chubb (NYSE: CB), Corning (NYSE: GLW), Danaher (NYSE: DHR), Dow (NYSE: DOW), Equity Residential (NYSE: EQR), Fiserv (Nasdaq: FISV), GE HealthCare (Nasdaq: GEHC), Invesco (NYSE: IVZ), Illumina (Nasdaq: ILMN), JetBlue Airways (Nasdaq: JBLU), Kimberly-Clark (NYSE: KMB), Laboratory Corp (NYSE: LH), Matador Resources (NYSE: MTDR), MSCI (NYSE: MSCI), NCR (NYSE: NCR), NextEra Energy (NYSE: NEE), NextEra Energy Partners (NYSE: NEP), PulteGroup (NYSE: PHM), Sherwin-Williams (NYSE: SHW), Tenet Healthcare (NYSE: THC), TransUnion (NYSE: TRU), Universal Health (NYSE: UHS), Shutterstock (NYSE: SSTK). 
Notable IPOs Today: N/A.
Notable Equity Crowdfunding Campaigns Ending Today: Clone (Republic).
Notable Economic Events Today: S&P CoreLogic Case-Shiller Home Price Index (9:00 a.m. ET), Building Permits (9:30 a.m. ET), CB Consumer Confidence (10:00 a.m. ET), New Home Sales (10:00 a.m. ET), API Weekly Crude Oil Stock (4:30 p.m. ET).
---
Whirlpool's North America Margins
Shares of Whirlpool (NYSE: WHR) jumped by 3.59% in after-hours trading on Monday after posting positive financial earnings results.
Financials: Whirlpool reported earnings of $2.66 per share in the past quarter and revenue of $4.65 billion; both were better than expected.
Details: The company's North American business had an EBIT (earnings before interest and taxes) of over 10% in the quarter.
Final Thoughts: Although the stock is down 2% this year, Whirlpool's earnings show that the business is solid.
---
Ethereum Faces Some Resistance

Ethereum's price dropped by about 2% on Monday, due in part to interest rate concerns.
Final Thoughts: Other cryptocurrency prices also dipped on Monday as well.
---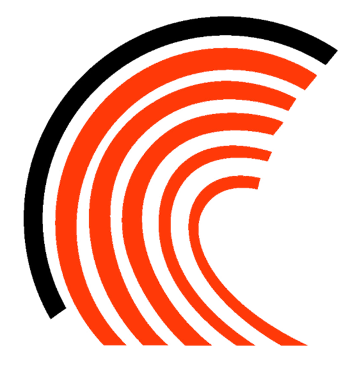 Outperform the crowd by following the pros 🤙 (Sponsored)
Want to find out what full-time investors are talking about? The Rollup highlights the week's best podcasts, investment ideas & finance articles from professional asset managers. Join thousands of other smart investors who get the Rollup every Sunday.
---
Trends to Watch

Beverages to Go: Coca-Cola Earnings Show Higher Sales as Consumers Buy Drinks Away From Home (The Wall Street Journal)
Crypto Summer: Crypto winter is over — and bitcoin could hit $100,000 by the end of 2024, Standard Chartered says (CNBC)
Biggest IPO in Two Years: J&J Seeks to Raise up to $3.5 Billion in Kenvue Consumer Health Spinoff (Bloomberg)
All Aboard: Canadian National Railway 1Q Profit, Revenue Tops Estimates (MarketWatch)
Pretty Sweet: Honeywell Approves $10 Billion Buyback Plan (Investing.com)
---
Thank you for reading!
Forward to a friend and tell them to sign up here.
Be social: Like our Facebook page and follow us on Twitter.
Want more investing tips? Listen to the podcast.
Show Your Support: Buy Me a Coffee.
Questions or comments? Hit reply to reach out.
Join the newsletter to receive the latest updates in your inbox.