Today is Monday, May 1, 2023.
New to this newsletter? Sign up here.
---
Earnings or Interest Rates?

This week is full of company earnings and the U.S. Federal Reserve will make a decision on interest rates. What matters more for investors? Jeff Fisher, the managing principal and the head of investment strategy at Peapack Private, discusses this topic in a new episode of the Early Bird podcast.
Details: Fisher says there are two components of stock valuations: estimating future earnings and discounting those earnings with an assumed rate of interest. But this is tricky right now because we can't predict future earnings and there's uncertainty surrounding interest rates.
Don't Fight the Fed: Fisher also said that some investors are complacent about the direction of interest rates and are making assumptions about the Fed. Investors should take into account the impact of higher interest rates.
Fine Print: Instead of looking at earnings and revenue estimates on quarterly financial reports, Fisher suggests looking at profit margins instead because it shows how companies are dealing with higher costs.
Final Thoughts: What advice does Fisher have for investors in earnings season? What impact will lower earnings have on the market? Find out by listening to a new episode of the Early Bird podcast.
---
Notables

Notable Earnings Today: SoFi Technologies (Nasdaq: SOFI), Arista Networks (NYSE: ANET), Norwegian Cruise Line (NYSE: NCLH), MGM Resorts International (NYSE: MGM), ON Semiconductor (Nasdaq: ON), Transocean (NYSE: RIG), Check Point Software (Nasdaq: CHKP), Diamondback Energy (Nasdaq: FANG), Global Payments (NYSE: GPN), Avis Budget (Nasdaq: CAR), CNA Financial (NYSE: CNA), NXP Semiconductors (Nasdaq: NXPI), Park Hotels & Resorts (NYSE: PK), MicroStrategy (Nasdaq: MSTR), WEC Energy Group (NYSE: WEC), Vertex Pharmaceuticals (Nasdaq: VRTX), Affiliated Managers Group (NYSE: AMG), CF Industries (NYSE: CF), Franklin Resources (NYSE: BEN), Chegg (NYSE: CHGG), Air Lease (NYSE: AL), Community Health (NYSE: CYH), Everest Re (NYSE: RE), FMC Corp (NYSE: FMC), Forward Air (Nasdaq: FRWD), Hologic (Nasdaq: HOLX), Invitation Homes (NYSE: INVH), J&J Snack Foods (Nasdaq: JJSF), KBR (NYSE: KBR), Leggett & Platt (NYSE: LEG), Logitech International (Nasdaq: LOGI), SBA Communications (Nasdaq: SBAC), Sprouts Farmers Market (Nasdaq: SFM), Stryker (NYSE: SYK), VICI Properties (NYSE: VICI), Vornado Realty Trust (NYSE: VNO), ZoomInfo (Nasdaq: ZI).
Notable IPOs Today: Zapp Electric Vehicles Group Limited Ordinary Shares (Nasdaq: ZAPP), TMT Acquisition Corp Ordinary Shares (Nasdaq: TMTC).
Notable Equity Crowdfunding Campaigns Ending Today: N/A.
Notable Economic Events Today: Manufacturing PMI (9:45 a.m. ET), ISM Manufacturing PMI (10:00 a.m. ET).
---
First Republic Bank's Future
The future of First Republic Bank (NYSE: FRC) was up in the air on Sunday night as regulators tried to seize the assets of the struggling bank and find a buyer.
Details: PNC Financial Services Group (NYSE: PNC), JPMorgan Chase & Co (NYSE: JPM), and Citizens Financial (NYSE: CFG) were among the banks that submitted bids on Sunday for First Republic Bank, according to Reuters. Bank of America (NYSE: BAC) and US Bancorp (NYSE: USB) were reportedly invited to bid but declined, according to the Wall Street Journal.
Background: The takeover comes less than two months after the collapse of two other banks. Shares of First Republic Bank are down 97% this year.
Final Thoughts: Talks with regulators continued early Monday morning.
---
Bitcoin Stuck Below $30,000 Level

Bitcoin dropped 2% on Sunday to just over $28,000 in value.
Final Thoughts: Even with a potential bank collapse, Bitcoin still can't get past the new resistance level of $30,000.
---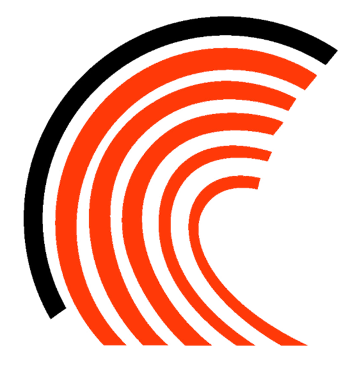 Outperform the crowd by following the pros 🤙 (Sponsored)
Want to find out what full-time investors are talking about? The Rollup highlights the week's best podcasts, investment ideas & finance articles from professional asset managers. Join thousands of other smart investors who get the Rollup every Sunday.
---
Trends to Watch

Big Week: Stock-market investors want the Fed to answer this crucial question when it meets this week (MarketWatch)
Not Healthy: AI faces a long road ahead in healthcare — 'It lacks structure' (Yahoo! Finance)
Rallying for a Rally: Just Bitcoin or diversify? 5 cryptocurrencies to watch in the next few days (Cointelegraph)
Climbing: Bitcoin on Course for Longest Streak of Monthly Gains Since 2021 (Bloomberg)
Secret: China Locks Information on the Country Inside a Black Box (The Wall Street Journal)
---
Thank you for reading!
Forward to a friend and tell them to sign up here.
Be social: Like our Facebook page and follow us on Twitter.
Want more investing tips? Listen to the podcast.
Show Your Support: Buy Me a Coffee.
Questions or comments? Hit reply to reach out.
Join the newsletter to receive the latest updates in your inbox.