Discover Financial's Warning
Plus, another crypto exchange falls.
Today is Thursday, January 19, 2023.
New to this newsletter? Sign up here.
---
Discover Financial's Warning

Good financial results for Discover Financial Services (NYSE: DFS) couldn't prevent the stock from tumbling 6.59% in after-hours trading on Wednesday.
Financial: Discover Financial reported earnings of $3.77 per share and revenue of $3.73 billion; both were better than expected.
Growth: Total loans grew by 20%. Credit card loans jumped 21%. Personal loans increased by 15%.
The Problem: This loan growth spooked investors because of the fear that consumers might be struggling and the economy could be in trouble. Provision for credit losses, which is an estimate of potential losses due to economic risks, increased from $620 million to $883 million.
Drop: Digital banking pretax income was also $141 million lower due to potential credit losses and higher operating margins.
Stock Price: Shares of Discover Financial are down 13% in the last 12 months, but are up 7% in the last 30 days.
Final Thoughts: While Discover Financial is clearly benefiting from higher interest rates, there is a concern about potential credit loss. This could be bad for the company and for the economy.
---
Notables

Notable Earnings Today: Netflix (Nasdaq: NFLX), Procter & Gamble (NYSE: PG), Fastenal (Nasdaq: FAST), PPG Industries (NYSE: PPG), Comerica (NYSE: CMA), Independent Bank (Nasdaq: IBCP), M&T Bank (NYSE: MTB), Concentrix (Nasdaq: CNXC), Truist Financial (NYSE: TFC), SVB Financial Group (Nasdaq: SIVB), KeyCorp (NYSE: KEY), Banner (Nasdaq GSM: BANR), Fifth Third Bancorp (Nasdaq: FITB), Bank OZK (Nasdaq: OZK), Metropolitan Bank Holding (NYSE: MCB), Home BancShares (NYSE: HOMB), OceanFirst Financial (Nasdaq: OCFC), Northern Trust (Nasdaq: NTRS), Amerant Bancorp (Nasdaq: AMTB).
Notable IPOs Today: AlphaTime Acquisition Corp Ordinary Shares (Nasdaq: ATMC).
Notable Equity Crowdfunding Campaigns Ending Today: N/A.
Notable Economic Events Today: Jobless Claims (8:30 a.m. ET), Building Permits (8:30 a.m. ET), Housing Starts (8:30 a.m. ET), Philadelphia Fed Manufacturing Index (8:30 a.m. ET), Philly Fed Employment (8:30 a.m. ET), Crude Oil Inventories (11:00 a.m. ET).
---
Another Crypto Exchange is in Trouble
The downfall of another cryptocurrency exchange and economic concerns caused crypto prices to drop on Wednesday.
Numbers: Bitcoin declined by 2.55%, falling below $21,000. Ethereum dropped by 3.74%, Cardano dropped by 6.16%, Solana dropped by 7.47%, and Shiba Inu dropped by 10.8%.
What Happened: The founder of crypto exchange Bitzlato was arrested for laundering on Wednesday.
Also: Bad economic data was released on Wednesday that suggested lower consumer spending.
Final Thoughts: Crypto prices have been running high since the start of 2023. Wednesday was a reality check. There's still a lot of volatility in crypto.
---
Vimeo Survives Bad December

Video hosting platform Vimeo (Nasdaq: VMEO) revealed late Wednesday that its revenue declined by 2% in December while its total subscribers dropped by 5%.
Final Thoughts: Despite these poor numbers, the stock went up 4.24% in after-hours trading because the average revenue per user increased by 2%.
---
IncFile (Sponsored)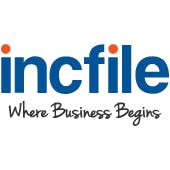 The Easiest Way to Set Up and Manage Your Business
We make incorporating a company as easy as possible, so you can focus on the important things. Beyond free LLC filing, we have a full suite of startup services (like banking and bookkeeping), which means Incfile not only helps you get started, but supports you in your continued success as your one-stop shop.
---
Trends to Watch

Exit Stage Left: Starbucks Leadership Exodus Continues as a Top Marketer Leaves (Bloomberg)
Start Your Engines: StartEngine Reports Raising $33.9 Million in Q4, Topping Competitors (Crowdfund Insider)
Bad Times: Job cuts in tech sector spread, Microsoft lays off 10,000 (The Associated Press)
Good for Stocks: Investors are holding near-record levels of cash and may be poised to snap up stocks (CNBC)
Get Well Soon: Fed's Powell tests positive for COVID, has 'mild' symptoms (ABC News)
---
Thank you for reading!
Forward to a friend and tell them to sign up here.
Be social: Like our Facebook page and follow us on Twitter.
Want more investing tips? Listen to the podcast.
Show Your Support: Buy Me a Coffee.
Questions or comments? Hit reply to reach out.
Join the newsletter to receive the latest updates in your inbox.