Today is Friday, May 12, 2023.
New to this newsletter? Sign up here.
---
Recommended Newsletter: CROWDSCALE
Once reserved for the ultra-wealthy, startup investing is now open to everyone. CROWDSCALE is a free weekly newsletter that sends you interesting startups that you can invest in for $100.
---
Cryptocurrency Can't Get Love

Despite a host of catalysts that should have propelled cryptocurrency prices on Thursday, it seems that crypto investors aren't feeling good right now.
Prices: On Thursday, the price of Bitcoin and Ethereum dropped by around 2%. Both are down about 5% in the last five days. Other coins declined by over 3% on Thursday.
Details: There has been an array of positive economic data lately, including the better-than-expected Producer Price Index on Thursday that signaled that inflation might be cooling down. If that happens, then the U.S. Federal Reserve may not raise interest rates anymore and this would be a good environment for risky assets such as crypto. But instead, investors weren't jumping on the crypto bandwagon on Thursday.
Also: The rise and fall of the new crypto PepeCoin, which was released last month and was widely traded, could explain why investors are not excited about crypto. PepeCoin served as another reminder that meme coins can be troublesome. Plus, there's the controversy surrounding PepeCoin and its mascot.
Plus: New crypto legislation released this week in New York has some investors nervous about the asset.
Final Thoughts: While crypto investors should be excited about the recent surge of positive economic data, it is possible that many are just assuming that the gains for crypto are already baked in because of the big crypto price increases during the first quarter of 2023.
---
Notables

Notable Earnings Today: Embecta (Nasdaq: EMBC), Spectrum Brands (NYSE: SPB), American Strategic Investment (NYSE: NYC), China Automotive Systems (Nasdaq: CAAS), Delcath Systems (Nasdaq: DCTH), Airsculpt Technologies (Nasdaq: AIRS), Impel Pharmaceuticals (Nasdaq: IMPL).
Notable IPOs Today: Four Leaf Acquisition Corporation Class A Common Stock (Nasdaq: FORL).
Notable Equity Crowdfunding Campaigns Ending Today: BuyAlerts (Republic), Calyxeum (Mainvest).
Notable Economic Events Today: Export Price Index / Import Price Index (8:30 a.m. ET), Michigan Consumer Expectations Sentiment / Expectations (10:00 a.m. ET), WASDE Report (12:00 p.m. ET).
---
News Corp Saved by Dow Jones
Shares of News Corp (Nasdaq: NWSA) jumped by 4% in after-hours trading on Thursday after the media company posted better-than-expected financial earnings.
Financials: News Corp reported earnings of 9 cents per share in the past quarter and revenue of $2.45 billion; both were better than expected.
Details: Revenue dropped 2% year-over-year, which should have hurt the stock.
But: Revenue in the Dow Jones segment surged by 38%.
Final Thoughts: Shares of News Corp are down 8% this year as investors worry about the state of media and a declining ad market.
---
Getty Slides on Mixed Earnings

Getty Images Holdings (NYSE: GETY) declined by 1.44% in Thursday's after-hours trading after posting mixed financial earnings results.
Final Thoughts: The earnings per share did not live up to expectations for Getty. The stock is up 9% this year.
---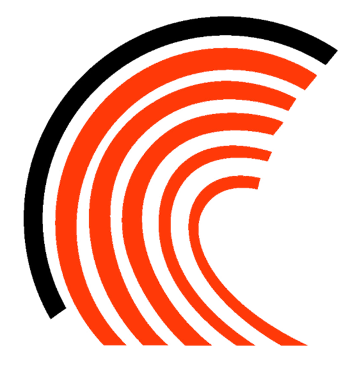 Outperform the crowd by following the pros 🤙 (Sponsored)
Want to find out what full-time investors are talking about? The Rollup highlights the week's best podcasts, investment ideas & finance articles from professional asset managers. Join thousands of other smart investors who get the Rollup every Sunday.
---
Trends to Watch

Safety Hazard: Peloton Shares Slide After It Recalls Two Million Exercise Bikes (The New York Times)
No-Fly Zone: Southwest Airlines pilots vote to authorize strike as they push for pay raises in new contract (AP News)
Meme-Mania: Milady memecoin surges 5,250% after Musk tweet, exchange listings (Cointelegraph)
Here We Go Again: PacWest Stock Sinks 23% After Disclosing Fresh Deposit Outflow (The Wall Street Journal)
2023 in a Nutshell: Artificial Intelligence ETF hits 52-week high as its +23% YTD (Seeking Alpha)
---
Thank you for reading!
Forward to a friend and tell them to sign up here.
Be social: Like our Facebook page and follow us on Twitter.
Want more investing tips? Listen to the podcast.
Show Your Support: Buy Me a Coffee.
Questions or comments? Hit reply to reach out.
Join the newsletter to receive the latest updates in your inbox.