Bitcoin's New Resistance Level
And, J.B. Hunt's big volume decline.
Today is Tuesday, April 18, 2023.
New to this newsletter? Sign up here.
---
Bitcoin's New Resistance Level

Bitcoin's recent surge might be coming to an end, with the popular cryptocurrency dropping by 1.6% in price on Monday.
Details: With the 1.6% drop, Bitcoin now sits below $30,000. Bitcoin recently hit the $30,000 level for the first time in the last 10 months. Since the beginning of the year, Bitcoin has nearly doubled from $16,000.
Bigger Picture: Monday's slump comes after Bitcoin faced new economic challenges, such as new data that suggests the U.S. dollar is rising again.
Also: Another factor behind Bitcoin's drop might be that some investors who used derivatives and leverage are unwinding their positions, according to the Motley Fool.
Definition: Leverage refers to an advanced strategy where investors use borrowed capital.
Final Thoughts: Bearish investors see Monday's decline as proof that $30,000 is a new resistance level for Bitcoin. A resistance level is an upper price level that can't be broken. Can Bitcoin jump past $30,000?
---
Notables

Notable Earnings Today: Netflix (Nasdaq: NFLX), Bank of America (NYSE: BAC), Johnson & Johnson (NYSE: JNJ), United Airlines (Nasdaq: UAL), Goldman Sachs (NYSE: GS), Intuitive Surgical (Nasdaq: ISRG), Lockheed Martin (NYSE: LMT), Western Alliance Bancorp (NYSE: WAL), BNY Mellon (NYSE: BK), Marten Transport (Nasdaq: MRTN), Prologis (NYSE: PLD), United Community Banks (Nasdaq: UCBI), Ericsson (Nasdaq: ERIC), Hancock Whitney (Nasdaq: HWC), Mercantile Bank (Nasdaq: MBWM), First Horizon (NYSE: FHN), Metropolitan Bank Holding (NYSE: MCB), Elys Game Technology (Nasdaq: ELYS), Preferred Bank (Nasdaq: PFBC), Fulton Financial (Nasdaq: FULT), Interactive Brokers (Nasdq: IBKR), Omnicom (NYSE: OMC). 
Notable IPOs Today: Pan American Silver Corp. (NYSE: PAAS), Top KingWin Ltd Class A Ordinary Shares (Nasdaq: TCJH), U Power Limited Ordinary Shares (Nasdaq: UCAR), Trio Petroleum Corp. (NYSE American: TPET), Tidal Trust II (NYSE Arca: APLY).
Notable Equity Crowdfunding Campaigns Ending Today: N/A.
Notable Economic Events Today: Building Permits (8:30 a.m. ET), Housing Starts (8:30 a.m. ET), API Weekly Crude Oil Stock (4:30 p.m. ET).
---
J.B. Hunt's Big Volume Decline
Shares of J.B. Hunt Transport Services (Nasdaq: JBHT) dropped by 1.75% in after-hours trading on Monday after the transportation and logistics company posted disappointing financial earnings.
Financials: J.B. Hunt reported earnings of $1.89 per share in the past quarter and revenue of $3.23 billion; both were below estimates.
Powering the Story: Revenue dropped by 7%. There was a 17% drop in revenue per load in the Truckload segment and a 25% decrease in the Integrated Capacity Solutions category.
Also: Intermodal, which is J.B. Hunt's big segment that involves shipping containers, saw income drop by 16% due to lower volumes.
Final Thoughts: J.B. Hunt is up 2% this year, including a 6% jump in the last 30 days. But now these new volume issues are a big concern for investors.
---
CVS Gets New President for Aetna

CVS Health (NYSE: CVS) rose by 1.58% in after-hours trading on Monday after appointing Brian Kane as president of Aetna.
Final Thoughts: Kane, who was formally the CFO for Humana (NYSE: HUM), takes over on September 1. He is replacing Daniel Finke, who is stepping down for health reasons.
---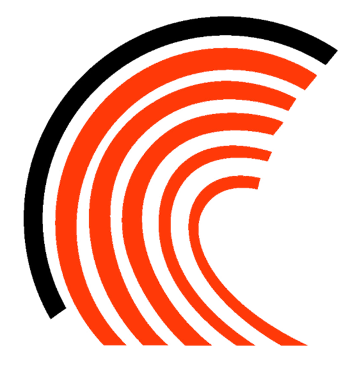 Outperform the crowd by following the pros 🤙 (Sponsored)
Want to find out what full-time investors are talking about? The Rollup highlights the week's best podcasts, investment ideas & finance articles from professional asset managers. Join thousands of other smart investors who get the Rollup every Sunday.
---
Trends to Watch

Under Pressure: State Street, Schwab See Deposits Drop (The Wall Street Journal)
Once Again: American Express consumer credit card net charge-off rate reaccelerates in March (Seeking Alpha)
I'm Lovin' It: McDonald's Brings Back the Hamburglar to Promote Burger Changes (Bloomberg)
Time to Panic: Google Devising Radical Search Changes to Beat Back A.I. Rivals (The New York Times)
iSavings: Apple launches its savings account with 4.15% interest rate (CNBC)
---
Thank you for reading!
Forward to a friend and tell them to sign up here.
Be social: Like our Facebook page and follow us on Twitter.
Want more investing tips? Listen to the podcast.
Show Your Support: Buy Me a Coffee.
Questions or comments? Hit reply to reach out.
Join the newsletter to receive the latest updates in your inbox.