Bitcoin's April Gains Vanish
And, BlackBerry considers a breakup.
Today is Tuesday, May 2, 2023.
New to this newsletter? Sign up here.
---
Recommended Newsletter:
Market Loop
Market Loop is the free daily email delivering bite-sized business and finance news from the UK and beyond. The best part? It only takes 3 minutes to read and is jargon-free so that you can get the most relevant updates and start the day smarter.
---
Bitcoin's April Gains Vanish

The price of Bitcoin dropped about 3% on the first day of May on Monday, erasing most of its gains from April.
Background: Bitcoin, like most cryptocurrencies, is surging in 2023. Optimism about slowing interest rate hikes from the U.S. Federal Reserve has made risky assets such as Bitcoin more appealing. This is especially true in the wake of several bank collapses.
But: JPMorgan Chase & Co (NYSE: JPM) buying First Republic Bank (NYSE: FRC) early on Monday seemed to have stabilized the banking system, which is good for traditional assets but bad for risky ones such as Bitcoin. Also, there is concern that the rate hikes won't slow down.
This and That: While Bitcoin's market cap is jumping, a CoinDesk report says that liquidity is a challenge right now.
Final Thoughts: The U.S. Federal Reserve will announce an interest rate decision on Wednesday, which will likely impact Bitcoin in the short term.
---
Notables
Notable Earnings Today: Advanced Micro Devices (Nasdaq: AMD), Pfizer (NYSE: PFE), Uber Technologies (NYSE: UBER), Ford Motor (NYSE: F), BP (NYSE: BP), Energy Transfer (NYSE: ET), Marriott (Nasdaq: MAR), Super Micro Computer (Nasdaq: SMCI), Marathon Petroleum (NYSE: MPC), Starbucks (Nasdaq: SBUX), Enterprise Products Partners (NYSEL EPD), Lumen Technologies (NYSE: LUMN), Scorpio Tankers (NYSE: STNG), Livent (NYSE: LTHM), Cheniere Energy (NYSEAmerican: LNG), Cheniere Energy Partners (NYSEAmerican: CQP), Match Group (Nasdaq: MTCH), Consol Energy (NYSE: CEIX), Caesars Entertainment (Nasdaq: CZR), Inmode (Nasdaq: INMD), Paycom Software (NYSE: PAYC), ADT (NYSE: ADT), AerCap (NYSE: AER), AGCO (NYSE: AGCO), AmerisourceBergen (NYSEL ABC), Ashland (NYSE: ASH), Axalta Coating Systems (NYSE: AXTA), Camping World (NYSE: CWH), Chesapeake Energy (Nasdaq: CHK), Clorox (NYSE: CLX), Comstock (NYSE: CRK), Cummins (NYSE: CMI), Denny's (Nasdaq: DENN), DuPont (NYSE: DD), Eaton (NYSE: ETN), Evoqua Water (NYSE: AQUA), Extra Space Storage (NYSE: EXR), Franco-Nevada (NYSE: FNV), Gartner (NYSE: IT), Graphic Packaging (NYSE: GPK), Herbalife Nutrition (NYSE: HLF), Howmet Aerospace (NYSE: HWM), Illinois Tool Works (NYSE: ITW), Incyte (Nasdaq: INCY), James River Group (Nasdaq: JRVR),  KAR Auction Services (NYSE: KAR), LendingTree (Nasdaq: TREE), Molson Coors Brewing (NYSE: TAP), NNN REIT (NYSE: NNN), ONEOK (NYSE: OKE), Pacific Biosciences (Nasdaq: PACB), Prudential (NYSE: PRU), Restaurant Brands International (NYSE: QSR), Sealed Air (NYSE: SEE), Simon Property Group (NYSE: SPG), Sunoco (NYSE: SUN), Sysco (NYSE: SYY), T. Rowe Price (Nasdaq: TROW), Western Union (NYSE: WU), Zebra Technologies (Nasdaq: ZBRA), Yum China (NYSE: YUMC).
Notable IPOs Today: Insight Acquisition Corp. Class A Common Stock (Nasdaq: INAQ), Golden Star Acquisition Corporation Unit (Nasdaq: GODNU), Pacer US Small Cap Cash Cows Growth Leaders ETF (Nasdaq: CAFG).
Notable Equity Crowdfunding Campaigns Ending Today: N/A.
Notable Economic Events Today: JOLTs Job Openings (10:00 a.m. ET), Factory Orders (10:00 a.m. ET), API Weekly Crude Oil Stock (4:30 p.m. ET).
---
BlackBerry Considers a Breakup
Shares of BlackBerry (NYSE: BB) jumped 9.54% in Monday's after-hours trading after announcing a plan to review its businesses.
Details: The assessment includes examining a possible separation of BlackBerry's businesses. There is no timetable for this review.
Stock Price: After a bad 2022, shares of BlackBerry are up 17% this year.
Final Thoughts: By breaking up its businesses, BlackBerry is trying to maximize the value of the company for shareholders.
---
Chegg Hit Impacted by ChatGPT

Despite posting good financial earnings, education technology company Chegg (NYSE: CHGG) plummeted by 37.84% in Monday's after-hours trading.
Final Thoughts: Chegg said that more students are turning to the artificial intelligence chatbot ChatGPT for educational help, which is hurting the business.
---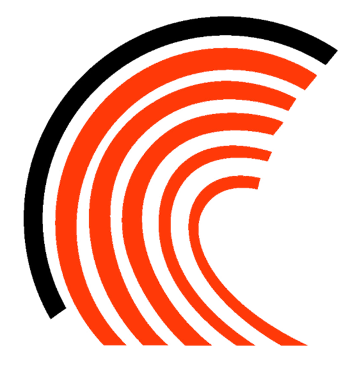 Outperform the crowd by following the pros 🤙 (Sponsored)
Want to find out what full-time investors are talking about? The Rollup highlights the week's best podcasts, investment ideas & finance articles from professional asset managers. Join thousands of other smart investors who get the Rollup every Sunday.
---
Trends to Watch

A Proposal: FDIC recommends raising insured deposit limit for businesses (Associated Press)
The Dark Side of the June: The U.S. could hit the debt ceiling by June 1, much sooner than expected, Yellen warns (CNBC)
A Lesson in Failure: Why First Republic Bank Collapsed (The Wall Street Journal)
Running Out of Cash: Lordstown says it's at risk of bankruptcy if Foxconn walks away from its EV deal (The Verge)
First Profit: MicroStrategy Posts Profit on Benefit Tied to Bitcoin Stash (Bloomberg)
---
Thank you for reading!
Forward to a friend and tell them to sign up here.
Be social: Like our Facebook page and follow us on Twitter.
Want more investing tips? Listen to the podcast.
Show Your Support: Buy Me a Coffee.
Questions or comments? Hit reply to reach out.
Join the newsletter to receive the latest updates in your inbox.