Today is Monday, May 22, 2023.
New to this newsletter? Sign up here.
---
Start Your Day with The Deep View: Your Daily Shot of AI News Delivered Straight to Your Inbox.

Experience The Deep View difference, where staying informed and entertained go hand in hand. Our free daily newsletter delivers the latest AI news, tools, insights, and in-depth analysis, all wrapped up in a light-hearted and engaging style. With a quick 5-minute read time, it easily fits into even the busiest schedules.

Join The Deep View for Free Today
---
Bank Stock Investing Plan 2023

How should you invest in bank stocks in today's environment? Dory Wiley, the CEO and president of the investment banking firm Commerce Street Holdings, explains in a new episode of the Early Bird podcast.
Problems: Several regional banks collapsed in 2023. Wiley attributes part of the problem to the banks getting too involved in cryptocurrency and being too concentrated in areas such as technology and venture capital.
But: Despite problems with banks in 2023, Wiley still likes to invest in them because he said the valuations are really good. And even though fear could hammer bank stocks this year, Wiley is hopeful that bank stocks will go up in the long term.
Advice: When picking bank stocks, Wiley suggests that investors look at the tangible capital ratio at the holding company level.
Final Thoughts: Wiley also likes several regional bank stocks in 2023. To find out the top bank stock picks, listen to a new episode of the Early Bird post.
---
Notables

Notable Earnings Today: ZIM Integrated Shipping Services (NYSE: ZIM), Zoom Video Communications (Nasdaq: ZM), Global-E Online (Nasdaq: GLBE), Petmed Express (Nasdaq: PETS), Nano-X Imaging (Nasdaq: NNOX), Capital Southwest (Nasdaq: CSWC), Niu Technologies (Nasdaq: NIU), Ryvyl (Nasdaq: RVYL), Icecure Medical (Nasdaq: ICCM), Nordson (Nasdaq: NDSN), Nordic American Tankers (NYSE: NAT), Lufax Holding (NYSE: LU), OneConnect Financial Tech (NYSE: OCFT), Ryanair Holdings (Nasdaq: RYAAY), HEICO (HEI), AlTi Global (Nasdsq: ALTI), BM Technologies (NYSE American: BMTX).
Notable IPOs Today: Origin Bancorp, Inc. (NYSE: OBK).
Notable Equity Crowdfunding Campaigns Ending Today: N/A.
Notable Economic Events Today: N/A.
---
Micron Fails China Security Review
It seems that Micron Technology (Nasdaq: MU) might be facing some big challenges in China.
Details: On Sunday, regulators in China said that U.S. chipmaker Micron failed its network security review and would be banned from key infrastructure projects. China did not provide any details about what it had found.
Response: Micron told FOX Business that it is "evaluating the conclusion and assessing" the next steps. The U.S. Commerce Department told Reuters that it firmly opposes those restrictions because it has no basis in fact.
Background: 2023 has been an eventful year for Micron, even before this China news. The company posted mixed financial results during the previous quarter. Since then, the company has rolled out new projects in Japan and received upgrades from analysts.
Stock Price: Shares of Micron are up 35% this year, including 14% in the last 30 days.
Final Thoughts: This could hurt Micron's business in China and it could escalate the trade tensions between the U.S. and China. It could also be problematic for other semiconductor companies.
---
Tron Jumps As Other Cryptos Fall

As other cryptocurrencies slipped on Sunday, the price of Tron bucked the trend and jumped by 2.66%
Details: Tron seems to be ticking up due in part to news from a few days ago that Tron's founder, Justin Sun, wants to back other meme coins.
Final Thoughts: While Tron is up 25% in 2023, crypto is still seen as a volatile asset.
---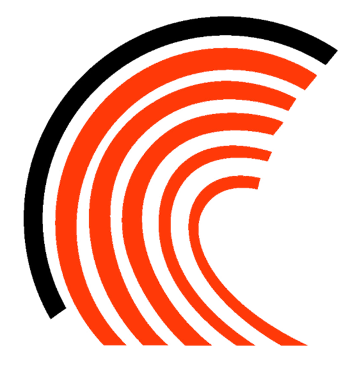 Outperform the crowd by following the pros 🤙 (Sponsored)
Want to find out what full-time investors are talking about? The Rollup highlights the week's best podcasts, investment ideas & finance articles from professional asset managers. Join thousands of other smart investors who get the Rollup every Sunday.
---
Trends to Watch

A Future With Less Gasoline: Exxon Joins Hunt for Lithium in Bet on EV Boom (The Wall Street Journal)
One Thing Could Lead to Another: These four altcoins could be ready for an up-move if Bitcoin rallies above $27,500 (Cointelegraph)
Predicting the Future: Down to 20: Crowdcube Looks for Next Unicorn (Crowdfund Insider)
Buy Now, Regulate Later: Australia to Regulate Buy Now, Pay Later as Credit Firms (Bloomberg)
Outage: Instagram was down, but now it's working again (The Verge)
---
Thank you for reading!
Forward to a friend and tell them to sign up here.
Be social: Like our Facebook page and follow us on Twitter.
Want more investing tips? Listen to the podcast.
Show Your Support: Buy Me a Coffee.
Questions or comments? Hit reply to reach out.
Join the newsletter to receive the latest updates in your inbox.