Bank Brags About Deposit Gains
And, Lido DAO's May surge, explained.
Today is Wednesday, May 17, 2023.
New to this newsletter? Sign up here.
---
Bank Brags About Deposit Gains

Western Alliance Bancorporation (NYSE: WAL) jumped by 7.31% in after-hours trading on Tuesday after announcing that its business is on the right track.
Details: Quarterly deposit growth for the bank exceeded $2 billion as of May 12, according to a regulatory filing on Tuesday. This is up from $47.6 billion as of March 31. Also, insured deposit strength reached 79%.
Background: Western Alliance and other banks have struggled in part because other regional banks collapsed this year. In April, Western Alliance posted positive financial earnings results.
Stock Price: Shares of Western Alliance are down 46% so far in 2023.
Also: On Wednesday, Western Alliance received a positive upgrade from an analyst.
Final Thoughts: Despite the rough conditions for banks, Western Alliance is proving that it is a strong company.
---
Notables

Notable Earnings Today: Cisco Systems (Nasdaq: CSCO), Target (NYSE: TGT), TJX (NYSE: TJX), DLocal (Nasdaq: DLO), Jack In The Box (Nasdaq: JACK), Sociedad Quimica y Minera de Chile (NYSE: SQM), Arcos Dorados Holding (NYSE: ARCO), StoneCo (Nasdaq: STNE), Wix.com (Nasdaq: WIX), Take-Two Interactive Software (Nasdaq: TTWO), Dynatrace (NYSE: DT), Synopsys (Nasdaq: SNPS), WalkMe (Nasdaq: WKME), Boot Barn Holdings (NYSE: BOOT), Riskified (NYSE: RSKD), Bowlero (NYSE: BOWL), Innoviz Technologies (Nasdq: INVZ), ZTO Express (NYSE: ZTO), Arbe Robotics (Nasdaq: ARBE), Copart (Nasdaq: CPRT).
Notable IPOs Today: CaliberCos Inc. Class A Common Stock (Nasdaq: CWD), BNY Mellon Innovators ETF (Nasdaq: BKIV), BNY Mellon Women's Opportunities ETF (Nasdaq: BKWO).
Notable Equity Crowdfunding Campaigns Ending Today: Boulderthon (SMBX), Parallel Flight Technologies (StartEngine).
Notable Economic Events Today: Building Permits (8:30 a.m. ET), Housing Starts (8:30 a.m. ET), Crude Oil Inventories (10:30 a.m. ET).
---
Lido DAO's May Surge, Explained
Tuesday was another strong day for Lido DAO, with the price of the cryptocurrency jumping 6%.
Background: Lido DAO is a liquid staking solution on the Ethereum blockchain. It was released in 2021.
Details: Lido DAO is up 18% in the last week. By comparison, both Bitcoin and Ethereum are down during that time.
Powering the Story: Why is Lida DAO surging now? The launch of its recent V2 Version, called Lido V2, has been an important update for the crypto that has made trading easier.
Final Thoughts: The recent gains in May for Lido DAO are admirable, but keep in mind that altcoins such as Lido DAO are considered to be volatile investments.
---
ServiceNow's $1.5 Billion Stock Buyback

Shares of ServiceNow (NYSE: NOW) ticked up 1.19% in after-hours trading on Tuesday after the software company announced something for the first time.
Details: The California-based company said that it authorized a share repurchase program of up to $1.5 billion. It was the first stock buyback for the company.
Background: It's been a solid few months for ServiceNow investors. In April, ServiceNow posted earnings that were better than expected. Last week, ServiceNow acquired the artificial intelligence-powered platform G2K.
Stock Price: ServiceNow's stock is up 21% in 2023, but is about even in the last 30 days.
Final Thoughts: ServiceNow has performed well so far in 2023, like most technology stocks. Despite spending money on the stock buyback, ServiceNow still hasn't rewarded investors with a dividend.
---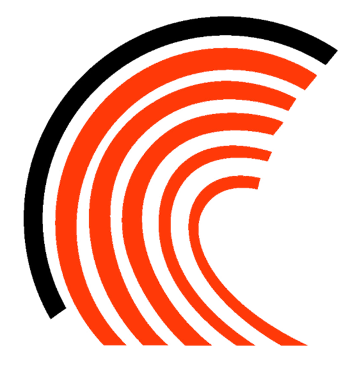 Outperform the crowd by following the pros 🤙 (Sponsored)
Want to find out what full-time investors are talking about? The Rollup highlights the week's best podcasts, investment ideas & finance articles from professional asset managers. Join thousands of other smart investors who get the Rollup every Sunday.
---
Trends to Watch

Time to Ride: Lyft says CFO Paul to step down, appoints replacement (Reuters)
Clear as a Sale: Legion Pushes Clear Channel to Speed Breakup, Weigh Sale (Bloomberg)
Futurism: Tesla's shareholder meeting is all about succession (The Verge)
Doxed: Doximity stock falls as quarterly outlook misses (MarketWatch)
Waiting for a Resolution: Bitcoin Slides Below $27K as Investors Eye Debt Ceiling Negotiations (CoinDesk)
---
Thank you for reading!
Forward to a friend and tell them to sign up here.
Be social: Like our Facebook page and follow us on Twitter.
Want more investing tips? Listen to the podcast.
Show Your Support: Buy Me a Coffee.
Questions or comments? Hit reply to reach out.
Join the newsletter to receive the latest updates in your inbox.