Today is Friday, May 19, 2023.
New to this newsletter? Sign up here.
---
Applied Materials Slowdown

Despite posting better-than-expected earnings, Applied Materials (Nasdaq: AMAT) dropped 1.40% in after-hours trading on Thursday.
Financials: Applied Materials reported earnings of $2 per share in the past quarter and revenue of $6.63 billion; both were better than expected.
Details: Revenue grew 6%. There was an increase in sales for both semiconductor systems and applied global services.
Outlook: The problem with Applied Materials is the guidance for the current quarter. Applied Materials expects revenue to be around $6.15 billion and earnings per share to be between $1.56 to $1.92. This guidance is better than expected, but it still represents a decline in sales from the previous quarter.
Powering the Story: While CEO Gary Dickerson said that the company's "longer-term outlook is very positive," there are concerns because the gross margin and operating margin both decreased.
Stock Price: Shares of Applied Materials are up 34% in 2023, including a 17% increase in the last 30 days.
Final Thoughts: The semiconductor space has been challenging, especially with global supply and demand. Some investors are worried about the industry.
---
Notables

Notable Earnings Today: Deere (NYSE: DE), D-Wave Quantum (NYSE: QBTS), Foot Locker (NYSE: FL), Ci&T (NYSE: CINT), RBC Bearings (NYSE: RBC).
Notable IPOs Today: Oak Woods Acquisition Corporation Class A Ordinary Shares (Nasdaq: OAKU), SEALSQ Corp Ordinary Shares When Issued (Nasdaq: LAESV), WISeKey International Holding Ltd Ex-distribution When Issued (Nasdaq: WKEYV), Tidal Trust II (NYSE ARCA: AMPD), X-Square Series Trust (Nasdaq: ZTAX).
Notable Equity Crowdfunding Campaigns Ending Today: Roxi Fantasy Gaming (Rialto Markets), Uncommon Path Brewing (Mainvest), Atlas Brew Works (Mainvest), CureLab Veterinary (Netcapital).
Notable Economic Events Today: N/A.
---
Ross Stores' Bad Economic Outlook
Economic concerns dampened the earnings results for Ross Stores (Nasdaq: ROST), sending shares down 0.84% in after-hours trading on Thursday.
Financials: Ross Stores reported earnings of $1.09 per share in the past quarter and revenue of $4.5 billion; both were better than expected.
But: Operating margins dropped due to inflationary pressures and higher incentive compensation. Ross Stores said that comparable store sales in the current quarter are projected to be flat.
Quote: "There remains a high level of uncertainty in today's macro-economic and geopolitical environments. In addition, prolonged inflationary pressures continue to negatively impact our low-to-moderate income customers' discretionary spend." - CEO Barbara Rentler.
Final Thoughts: The stock is down 9% this year. Ross Stores is warning about inflation and the impact it is having on consumers. This is a problem that could hurt a lot of retailers.
---
XRP Grows As Other Cryptos Fall

As other cryptocurrency prices dropped Thursday, XRP jumped by over 3%.
Final Thoughts: XRP, which is from the Ripple ledger, is benefiting from positive Ripple news this week. Ripple said on Thursday that it will showcase a real estate asset tokenization solution.
---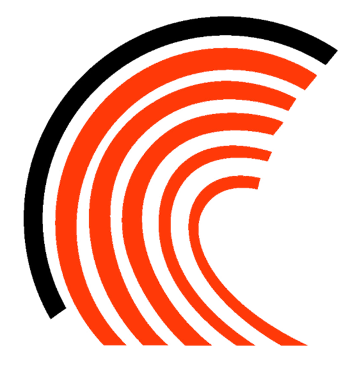 Outperform the crowd by following the pros 🤙 (Sponsored)
Want to find out what full-time investors are talking about? The Rollup highlights the week's best podcasts, investment ideas & finance articles from professional asset managers. Join thousands of other smart investors who get the Rollup every Sunday.
---
Trends to Watch

Surprise Exit: Lazard CEO Ken Jacobs Prepares to Step Down, Yield Reins to Lieutenant (The Wall Street Journal)
Mickey Rejects Florida: Amid Feud With DeSantis, Disney Cancels $1 Billion Development in Florida (The New York Times)
Luxury Wins: Farfetch returns to growth, with sales up 8% (Vogue Business)
Falling Down: Bitcoin Drops Below $27K as Investors Continue to Weigh Debt Ceiling Talks, Regulatory Actions (CoinDesk)
Rebound: Mortgage rates bounce back up after falling for two weeks (CNN)
---
Thank you for reading!
Forward to a friend and tell them to sign up here.
Be social: Like our Facebook page and follow us on Twitter.
Want more investing tips? Listen to the podcast.
Show Your Support: Buy Me a Coffee.
Questions or comments? Hit reply to reach out.
Join the newsletter to receive the latest updates in your inbox.