Today is Wednesday, May 3, 2023.
New to this newsletter? Sign up here.
---
Recommended Newsletter:
InvestorSnippets
Get Daily Market Insights in Just 3 Minutes
InvestorSnippets is a daily email with links and bite-sized news on stocks🏢, markets📈, and ETFs📊 that only take 3 minutes to read. Curated from dozens of investment news outlets to ensure you stay informed on the top trending stories. Give it a try, it's free.
---
AMD's Slowing Data Center Biz

A gloomy outlook during its financial update caused shares of Advanced Micro Devices (Nasdaq: AMD) to drop by 6.47% in after-hours trading on Tuesday.
Financials: AMD reported earnings of 60 cents per share in the past quarter and revenue of $5.35 billion; both were below estimates.
Details: Operating income for Data Center, AMD's largest unit, dropped. Revenue for the Client segment declined and there was an operating loss in the category. In addition to the overall decline in revenue and in gross profit, operating expenses jumped 18%.
Outlook: AMD expects revenue of $5.3 billion in the current quarter, which is below estimates. While the company expects growth in the Data Center and Client segments, it also expects declines in the Gaming and Embedded segments.
Final Thoughts: Shares are up 40% this year, but AMD needs to turn things around in order to keep investors happy.
---
Notables

Notable Earnings Today: CVS Health (NYSE: CVS), Qualcomm (Nasdaq: QCOM), Yum! Brands (NYSE: YUM), Albemarle (NYSE: ALB), Barrick Gold (NYSE: GOLD), Solaredge Technologies (Nasdaq: NADG), Wingstop (Nasdaq: WING), MercadoLibre (Nasdaq: MELI), Phillips 66 (NYSE: PSX), Sunrun (Nasdaq: RUN), Generac (NYSE: GNRC), Fastly (NYSE: FSLY), Estee Lauder (NYSE: EL), Marathon Oil (NYSE: MRO), World Wrestling Entertainment (NYSE: WWE), Etsy (Nasdaq: ETSY), Perion Network (Nasdaq: PERI), Ardelyx (Nasdaq: ARDX), SunPower (Nasdaq: SPWR), HubSpot (NYSE: HUBS), Allegiant Travel (Nasdaq: ALGT), Altice USA (NYSE: ATUS), APA (Nasdaq: APA), Atmos Energy (NYSE: ATO), Bio-Techne (Nasdaq: TECH), Brinker International (NYSE: EAT), Builders FirstSource (NYSE: BLDR), Bunge (NYSE: BG), CDW (Nasdaq: CDW), Civitas Resources (NYSE: CIVI), Clean Harbors (NYSE: CLH), Cognizant Technology Solutions (Nasdaq: CTSH), CoreCivic (NYSE: CXW), Corteva (NYSE: CTVA), Dine Brands (NYSE: DIN), Emerson Electric (NYSE: EMR), Exelon (Nasdaq: EXC), Fortis (NYSE: FTS), Fresh Del Monte (NYSE: FDP), Garmin (NYSE: GRMN), Gogo (Nasdaq: GOGO), Hanesbrands (NYSE: HBI), Host Hotels (Nasdaq: HST), Infinera (Nasdaq: INFN),  Ingersoll-Rand (NYSE: IR), Janus Henderson Group (NYSE: JHG), Kraft Heinz (Nasdaq: KHC), Kratos Defense & Security Solutions (Nasdaq: KTOS), Kulicke & Soffa (Nasdaq: KLIC), Lemonade (NYSE: LMND), Louisiana-Pacific (NYSE: LPX), Marriott Vacations (NYSE: VAC), MetLife (NYSE: MET), MGIC Investment (NYSE: MTG), Mosaic (NYSE: MOS), Myriad Genetics (Nasdaq: MYGN), Nu Skin (NYSE: NUS), Opko Health (Nasdaq: OPK), Paramount Group (NYSE: PGRE), PDC Energy (Nasdaq: PDCE), Public Storage (NYSE: PSA), Qorvo (Nasdaq: QRVO), Radian Group (NYSE: RDN), Rayonier (NYSE: RYN), Realty Income (NYSE: O), Scotts Miracle-Gro (NYSE: SMG), Sinclair Broadcast (Nasdaq: SBGI), Synaptics (Nasdaq: SYNA), Trimble (Nasdaq: TRMB), TripAdvisor (Nasdaq: TRIP), TTEC Holdings (Nasdaq: TTEC), Universal Display (Nasdaq: OLED), United Therapeutics (Nasdaq: UTHR), Upwork (Nasdaq: UPWK), Williams (NYSE: WMB), Zillow (Nasdaq: ZG).
Notable IPOs Today: N/A.
Notable Equity Crowdfunding Campaigns Ending Today: Mezclado Sauce Company (Honeycomb), Uzuri Beauty (Honeycomb), Inbox Beverage (Honeycomb).
Notable Economic Events Today: ADP Nonfarm Employment Change (8:15 a.m. ET), Services PMI (9:45 a.m. ET), ISM Non-Manufacturing PMI (10:00 a.m. ET), Crude Oil Inventories (10:30 a.m. ET), FOMC Statement and the Fed Interest Rate Decision (2:00 p.m. ET).
---
Ford's EV Unit Keeps Losing Money

Despite better-than-expected financial results, Ford (NYSE: F) dropped 1.36% in Tuesday's after-hours trading.
Final Thoughts: Ford's electric vehicle unit reported big losses, which sunk the stock.
---
Starbucks Has a Concerning Outlook

Starbucks (Nasdaq: SBUX) declined by 5.56% in Tuesday's after-hours trading, even though the coffee giant reported good financial results.
Final Thoughts: There were guidance concerns for Starbucks, especially for its business in China.
---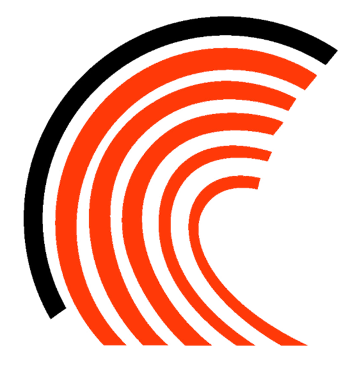 Outperform the crowd by following the pros 🤙 (Sponsored)
Want to find out what full-time investors are talking about? The Rollup highlights the week's best podcasts, investment ideas & finance articles from professional asset managers. Join thousands of other smart investors who get the Rollup every Sunday.
---
Trends to Watch

Simon Says Good: Simon Property Group Posts Healthy First Quarter (Footwear News)
Very Clean: Clorox Raises FY Guidance After 3Q Earnings, Revenue Beat (MarketWatch)
Worried: Regional Bank Stocks Close at Lowest Level Since 2020 (The Wall Street Journal)
Alive and Well: Bitcoin Climbs Above $28.5K as Investors Weigh Fresh Bank Woes, Cool Jobs Data (CoinDesk)
Big Wednesday: Is a Fed Rate Pause Coming? Watch These Words (Bloomberg)
---
Thank you for reading!
Forward to a friend and tell them to sign up here.
Be social: Like our Facebook page and follow us on Twitter.
Want more investing tips? Listen to the podcast.
Show Your Support: Buy Me a Coffee.
Questions or comments? Hit reply to reach out.
Join the newsletter to receive the latest updates in your inbox.