Today is Wednesday, May 10, 2023.
New to this newsletter? Sign up here.
---
Airbnb's Profitability Ignored

Despite celebrating its first profitable Q1, Airbnb (Nasdaq: ABNB) dropped by 11.93% in after-hours trading on Tuesday due to a bad financial outlook.
Financials: Airbnb reported earnings of 18 cents per share in the past quarter and revenue of $1.8 billion; both were better than expected.
Details: Revenue in the past quarter jumped by 20% due to strong growth in Nights and Experiences Booked. The trailing-twelve-month Free Cash Flow was a record $3.8 billion.
But: Airbnb's outlook for the current summer quarter disappointed investors, with a revenue guidance range between $2.35 billion to $2.45 billion. The company expects growth in Nights and Experiences Booked to be lower, average daily rates to be lower, and higher sales and marketing expenses.
Stock Price: Airbnb's stock is up nearly 50% this year, including a 12% jump in the last 30 days.
Final Thoughts: Airbnb is still a popular travel stock, but there are concerns about travel demand flattening out, especially for domestic travel.
---
Notables

Notable Earnings Today: Walt Disney (NYSE: DIS), Roblox (NYSE: RBLX), Icahn Enterprises (Nasdaq: IEP), The Trade Desk (Nasdaq: TTD), Li Auto (Nasdaq: LI), Unity Software (NYSE: U), Wendy's (Nasdaq: WEN), Allegro MicroSystems (Nasdaq: ALGM), Teva Pharmaceutical Industries (NYSE: TEVA), Ginkgo Bioworks Holdings (NYSE: DNA), Coherent (NYSE: COHR), Beyond Meat (Nasdaq: BYND), Brookfield Asset Management (NYSE: BAM), Catalyst Pharmaceuticals (Nasdaq: CPRX), Blackstone Secured Lending (NYSE: BXSL), Robinhood Markets (Nasdaq: HOOD), First Citizens BancShares (Nasdaq: FCNCA), Nutrien (NYSE: NTR), Village Farms (Nasdaq: VFF), Magnite (Nasdaq: MGNI), Alarm.com Holdings (Nasdaq: ALRM), AppLovin (Nasdaq: APP), Bilibili (Nasdaq: BILI), Cheesecake Factory (Nasdaq: CAKE), Corsair Gaming (Nasdaq: CRSR), Crane (NYSE: CR), Ebix (Nasdaq: EBIX), Flex (Nasdaq: FLEX), GoodRx (Nasdaq: GDRX), Groupon (Nasdaq: GRPN), Hecla Mining (NYSE: HL), Jazz Pharmaceuticals (Nasdaq: JAZZ), Manulife Financial (NYSE: MFC), New York Times (NYSE: NYT), OraSure (Nasdaq: OSUR), Pan Am Silver (NYSE: PAAS), Performance Food Group (NYSE: PFGC), Reynolds Consumer Products (Nasdaq: REYN), Ritchie Bros. Auctioneers (NYSE: RBA), Sonos (Nasdaq: SONO), Traeger (NYSE: COOK), Valvoline (NYSE: VVV), Vertex (Nasdaq: VERX), Wolverine World Wide (NYSE: WWW).
Notable IPOs Today: Strong Global Entertainment, Inc. (NYSE American: SGE), PIMCO ETF Trust (NYSE Arca: CMDT).
Notable Equity Crowdfunding Campaigns Ending Today: VOLTEQ Equipment (Netcapital).
Notable Economic Events Today: CPI / Core CPI (8:30 a.m. ET), Crude Oil Inventories (10:30 a.m. ET), Federal Budget Balance (2:00 p.m. ET).
---
Rivian Automotive Reaffirms Target
Rivian Automotive (Nasdaq: RIVN) reported a loss in the past quarter that was better than expected, causing shares of the electric vehicle company to jump 5.56% in after-hours trading on Tuesday.
Details: The stock is down 20% this year. Rivian also reaffirmed its 2023 production target of 50,000 vehicles. The company said it has $12 billion of cash on hand.
Final Thoughts: Despite the supply chain challenges and lower demand in the EV industry, investors are pleased that Rivian is on track to deliver what it promised.
---
Affirm Keeps Losing Money

Although Affirm Holdings (Nasdaq: AFRM) posted better-than-expected financial results on Tuesday, shares dropped 7.97% in after-hours trading.
Final Thoughts: The company lost $310 million in the past quarter, compared to a loss of $227 million in the same period last year. Affirm's stock is down 32% in the last 12 months.
---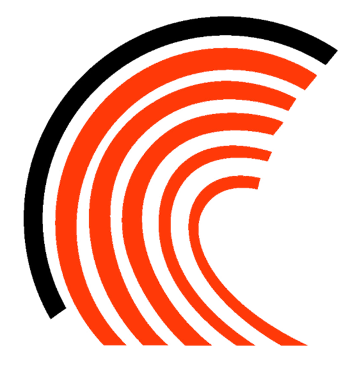 Outperform the crowd by following the pros 🤙 (Sponsored)
Want to find out what full-time investors are talking about? The Rollup highlights the week's best podcasts, investment ideas & finance articles from professional asset managers. Join thousands of other smart investors who get the Rollup every Sunday.
---
Trends to Watch

Goal: EA Stock Rises on Strong Earnings. FIFA Scores for Game Maker. (Barron's)
RIP MTV News: Paramount Media Networks, Showtime and MTV Entertainment Studios to Lay Off 25% of U.S. Staff as MTV News Shuts Down (Variety)
Starting to Go Up: Upstart stock soars 40% after upbeat earnings outlook, funding progress (MarketWatch)
Guiding Lite: Litecoin Transactions Hit Record High as Bitcoin Fees Surge Amid BRC-20 Frenzy (CoinDesk)
Welcome Back, Discounts: Under Armour sends potential warning sign about retailers' profits (CNBC)
---
Thank you for reading!
Forward to a friend and tell them to sign up here.
Be social: Like our Facebook page and follow us on Twitter.
Want more investing tips? Listen to the podcast.
Show Your Support: Buy Me a Coffee.
Questions or comments? Hit reply to reach out.
Join the newsletter to receive the latest updates in your inbox.